Advertising & Marketing
---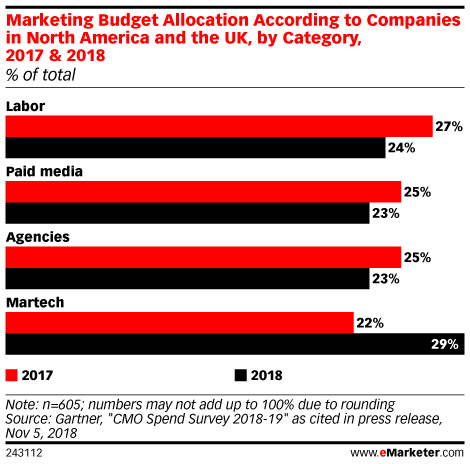 As digital marketing becomes more automated, marketers are allocating more of their budgets to marketing technology. Research indicates CMOs spend about 30% of their budgets on tech products.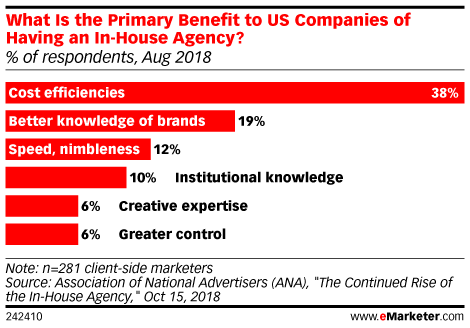 An ANA survey indicates that cost savings are why most brands turn to in-housing. While other in-housing benefits are nice, the research shows that they are often ancillary.
Tech vendors aren't doing themselves any favors by making their products difficult to understand.
Megan Harbold, vice president of ecommerce at The Mars Agency, explains the challenges of advertising on Amazon.
John Duffy, co-founder and CEO of 3Cinteractive, discusses the new texting standard set to replace SMS and what it means for marketers.
Adam Soroca, head of the global buyer team at Rubicon Project, spoke about how advertisers use bid shading to mitigate the difference in prices between different types of programmatic auctions.
Ted Dhanik, CEO and co-founder of ad tech firm engage:BDR, spoke about how publishers can use cryptocurrencies to get paid faster.
Pooja Midha, president of true[X], explains what needs to happen for connected TV advertising to reach its full potential.
Mike Sands, co-founder and CEO of Signal, discusses how companies use marketing data to modify their merchandising efforts, and why they need to pay extra close attention to Amazon.
Jim Hertzfeld, chief strategist at digital agency Perficient Digital, discusses how some brand marketers are connecting marketing data to merchandising data to maximize the value of what's available to them.