Advertising & Marketing
---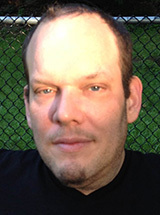 Don Vega, principal media trader at Goodway Group, spoke about how artificial intelligence and other emerging products are leading ad buying firms to reorganize themselves.
eMarketer analysts Jillian Ryan and Lauren Fisher explore the key types of data B2B marketers are identifying, how those firms source and collect their data, best practices for keeping data up to date and more.
Jeanniey Mullen, global CMO at Mercer, isn't shy about making necessary changes to transform her team and the business.
Dustin Engel, head of analytics and data activation at PMG, discusses whether agencies can fill key technology gaps for brands.
A study of marketers worldwide found that some are starting to adopt digital transformation programs to keep up with ever-changing technologies and evolving consumer expectations. And a small percentage already have a process in place.
In the latest episode of eMarketer's "Behind the Numbers" podcast, analyst Lauren Fisher outlines the issues involved in data management, and the ways that marketers can think about, organize, integrate and analyze data to shift their focus from channels to audiences.
Tanuj Joshi, vice president of strategic enablement at MediaMath, talks about tackling ad fraud as the internet continues to expand.
Tom Puthiyamadam, global digital services leader at multinational professional services company PricewaterhouseCoopers, talks about the components of a successful digital transformation strategy.
Stephanie Linnartz, global chief commercial officer at Marriott International, spoke with eMarketer about how the organization keeps marketing moving forward by looking outward to other industries and ahead to emerging trends.
General Electric's CMO Linda Boff reveals what has changed within the organization since the onset of the digital age.