Advertising & Marketing
---
eMarketer analysts Jillian Ryan and Lauren Fisher explore the key types of data B2B marketers are identifying, how those firms source and collect their data, best practices for keeping data up to date and more.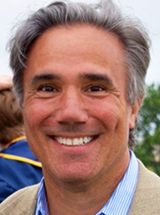 Mark Sneider, owner and president of RSW/US, discusses how the client-agency dynamic is changing in 2018.
According to a recent survey of digital transformation professionals worldwide by Altimeter, nearly half said digital transformation initiatives at their company focused on integrating social, mobile, web and ecommerce efforts into a seamless customer experience.
Marketers are at different stages of digital transformation—some have started the process, while others are not really sure what it entails. But according to those that regard themselves as digital transformation leaders, many agree that digital innovation comes with many advantages.
For 85% of US ad agency executives, effectiveness and direct impact on business objectives influence consideration of new business tools.
Marketers' push for a more omnichannel, audience-centric view inevitably requires them to rely on a host of technologies and data sources to best understand their customers. Integrating all that data and managing it, however, poses significant challenges. Topics in this webinar include: Why there's an industry-wide shift toward an audience-centric view, and how marketers are responding; What main data types marketers are identifying and integrating, and the technology used to do so; What obstacles remain for proper data management, including collecting and organizing data, integrating technologies and managing an organizational rollout.
Most executives agree that a digital transformation is necessary to remain competitive, keep pace with disruptive technologies and evolve with shifting consumer expectations. Still, many are unsure of how to start the process, or even what it entails.
Anand Eswaran, vice president of Microsoft Services and Microsoft Digital, is at the forefront of digital transformation. He talks about the four pillars every organization needs to think about to have a successful transformation.
Mark Weinstein, senior vice president of customer experience, engagement, loyalty and partnerships at Hilton Worldwide spoke with eMarketer about how the company tackles change by thinking like a millennial.
Anthony Long, global ecommerce technology lead at Kimberly-Clark, talks about how the company is responding to changes in consumer behavior and tackling ecommerce.