Advertising & Marketing
---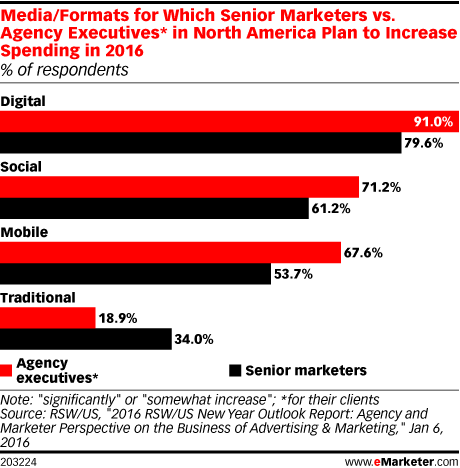 Agency executives—more so than senior marketers—plan to increase spending on a variety of different formats in 2016, including digital, social and mobile.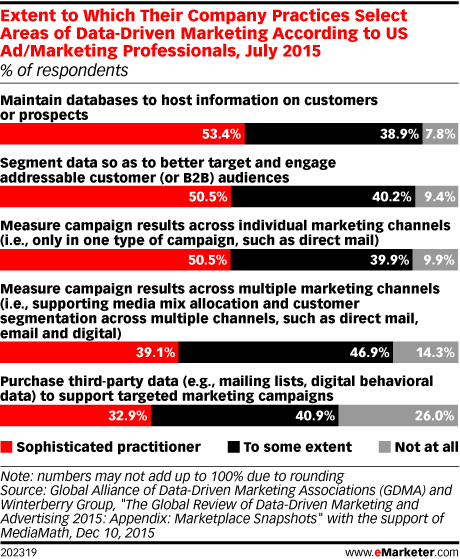 To some extent, US ad and marketing professionals are using data-driven marketing, according to July 2015 research. Most are primarily using it to maintain databases.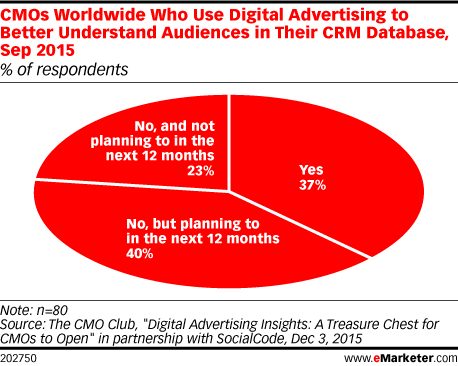 Nearly two-thirds of CMOs worldwide don't currently use digital advertising to better understand the audiences within their CRM database, according to September 2015 research.