Politics & Campaigns
---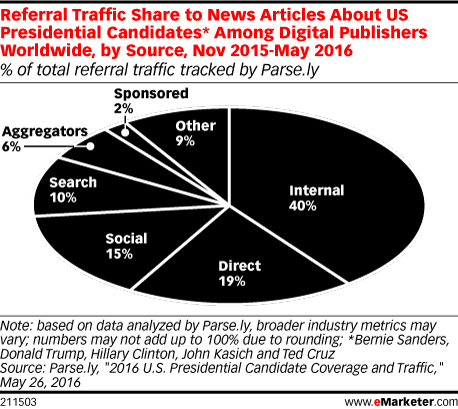 Much referral traffic to news articles about US presidential candidates is internal, according to data on worldwide visits between November 2015 and May 2016. Indeed, 40% of total referral traffic was from users who arrived at a post by clicking a link from somewhere else on the publisher's site.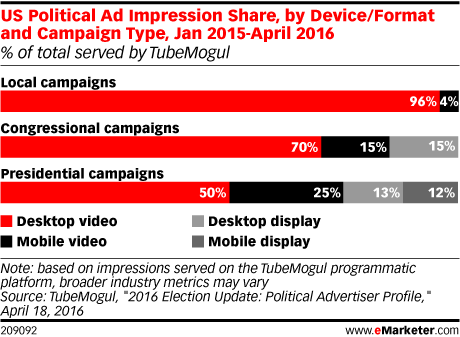 US internet users say they learn more about politics from TV than anywhere else, and that TV ads are most likely to influence their voting behavior. But digital video is a growing source of political info</a> as well, and research suggests desktop-based video ads are the leading digital format for political campaigns from the local to the national level.
While more than half of US likely voters who use digital video to learn about political candidates are millennials, some older generations are also turning to the channel to better understand political candidates and issues, according to January 2016 research.
Television is the most effective political ad format influencing voting behavior across all generations, according to a January 2016 survey. Print ads also influence behavior.
Extreme political views and personal attacks have produced a climate that worries some users in Germany—and could deter advertisers