Retail
---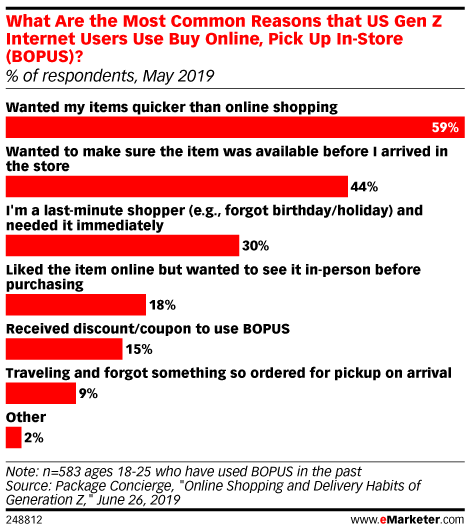 "Buy online, pick up in-store" is a retail service that a dominant proportion of today's youngest consumers are taking advantage of, according to Package Concierge. Nearly two-thirds of US Gen Z shoppers, surveyed by the mailbox tech company in May 2019, reported using BOPUS within the past month.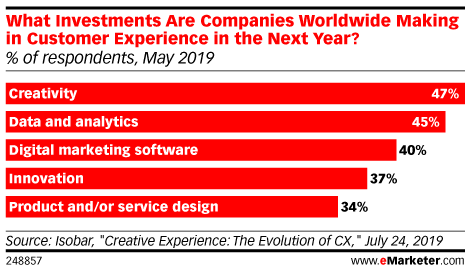 Retailers can't always rely on customer feedback to measure the success of their ecommerce platforms. Small technical issues, which often go unnoticed by the business itself, can significantly hinder the customer experience.
US consumers dig digital audio, and as listenership heats up, so does advertiser investment. For direct-to-consumer (D2C) brands, podcasts are top-of-mind as they provide engaging and influential ad opportunities.
Consumers can be super picky about shopping. Some will spend hours looking for the right deal, only to back out at the last-minute because of shipping costs. Others won't consider a product unless it's accumulated enough positive ratings and reviews—or unless their closest confidants personally recommend it.
eMarketer analysts discuss our digital ad spend by industry forecasts, exploring verticals such as automotive, CPG, financial services, healthcare and pharmaceutical, travel and retail.
Loyalty marketing goes beyond loyalty programs, but they are still an important part of the customer experience and a vital channel for keeping customers engaged and spending.
Despite protests, technical concerns and stiff competition from ecommerce rivals, Amazon managed to hold its most successful Prime Day yet. Though the company did not disclose its sales figures—or how many new Prime members were added—Amazon announced that it sold 175 million items during the two-day event and surpassed its combined sales total from Black Friday and Cyber Monday in 2018.
Click-and-collect—the option to buy online and pick up in-store, known as BOPUS in the US—has made a significant difference in retail ecommerce sales across Europe. Five years ago, strategic payments consultancy Edgar, Dunn & Company (EDC) forecast that click-and-collect sales in Europe would be between €20 billion ($23.6 billion) and €25 billion ($29.5 billion) in 2019. In early 2019, it raised that 2018 estimate to about €27 billion ($31.9 billion).
Retailers' digital ad spend parallels that of the overall US digital ad market this year, growing 19.1%, according to our latest forecast. For this industry, mobile and search advertising dominate ad spend allocation.
Baby boomers already know how to go to a brick-and-mortar store and buy things. So unless there's an obvious benefit of convenience or better prices, they're not rushing to master newer, more tech-heavy shopping methods.