Retail
---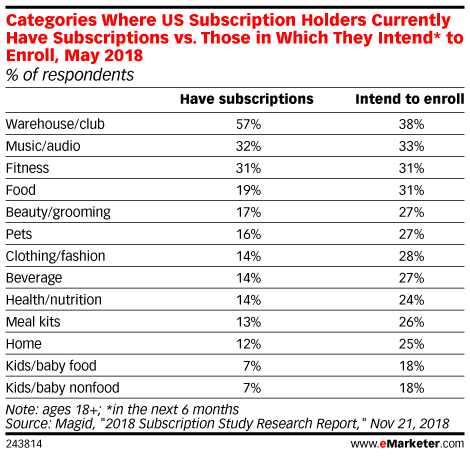 Subscription commerce has captured retailers' attention with its built-in customer base and predictable sales patterns. It may seem like there is a box for everything—think special effects makeup or instant ramen—but not all categories have been embraced equally.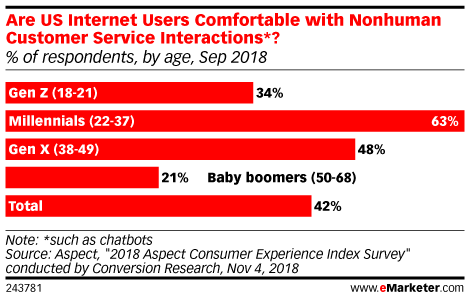 Due to the growing number of channels available and younger consumers reaching adulthood, expectations for customer service have been changing.
Direct-to-consumer brands like Everlane and Bonobos, fast casual grain bowl chain Sweetgreen and beauty salon Drybar are just a few businesses that have adopted a cashless model. But consumers aren't necessarily ready to do away with cash.
The consumer retail economy, buttressed by low unemployment and rising wages, is experiencing its best growth since 2011. And despite the 2018 demise of old-retail stalwarts like Sears and Toys "R" Us, recent gains at retail aren't only flowing in the direction of digital – although they do increasingly bear hallmarks of its influence.
Jason Goldberg, senior vice president of commerce at Publicis.Sapient, digs into the strategy behind Amazon Go and tells eMarketer how the ecommerce giant will further disrupt retail's competitive landscape.
Online shopping has become a sport during Thanksgiving week and beyond, and it's also starting to play a role in the holiday meal itself. In many ways, the convenience of buying groceries online seems well-suited for larger-than-usual gatherings, even if it is used by only a small number of consumers.
Every week on eMarketer's "Behind the Numbers" podcast, we take a few minutes to discuss some of the most intriguing headlines of the past seven days. This week, we're chatting about Bitcoin, tech taxes, and a novel you can read on FB Messenger.
Buying store brands used to be viewed as sacrificing quality for price, but post-recession private labels began flourishing and have gained popularity with retailers and consumers over the past decade.
Online grocery sales are reaching a tipping point, a fact that was a given at the inaugural Groceryshop conference held this week. Overall themes of digital transformation and the power of the consumer emerged while Amazon was mentioned less often than you might think.
Despite ups and downs in the subscription commerce segment, it's still a subject of great interest in the retail industry. Most brands that started online and direct to consumer have expanded to retail channels, either through partnerships or acquisitions.