Retail
---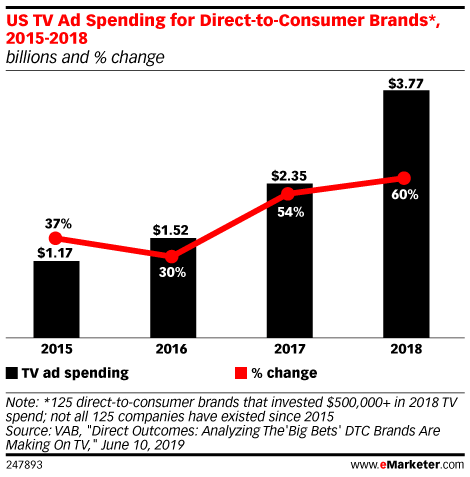 eMarketer principal analyst Andrew Lipsman and vice president of multimedia Paul Verna discuss why direct-to-consumer retail brands are investing heavily in TV advertising. They also reveal which CPG brand topped a recent study of the most effective TV advertisers in that category. In addition, the panel explores other retail and advertising developments from Amazon, Sizmek and more.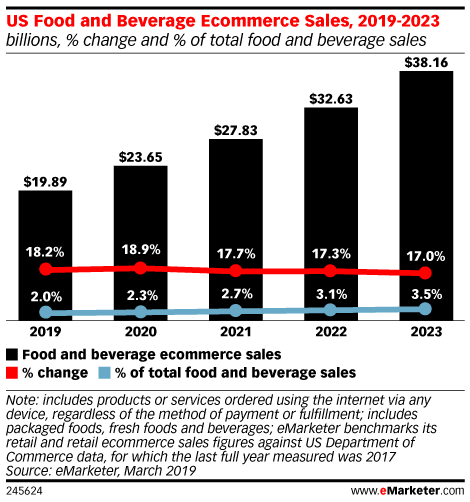 The online grocery space is immense and fast-growing, with players such as Walmart and Target leveraging their sizeable brick-and-mortar locations to take on Amazon. As the landscape continues to shift, here's what marketers need to keep in mind.
The fashion industry, in its current state, is not environmentally sustainable. For this reason, companies have begun implementing circular business initiatives in attempts to appeal to conscious consumers and cut back on their carbon footprint. But a new study shows that these models may benefit only higher-priced players, leaving value markets in the dust.
Thousands of new shopping apps continue to pop up in Apple's App Store and the Google Play store each year as consumers gear their shopping habits towards mobile. But the increase in competition might be causing smaller retailers and startups to think twice about investing in app development, especially on the iOS marketplace.
eMarketer principal analyst Andrew Lipsman talks about rising direct-to-consumer (D2C) brands like shaving and skin care company Harry's and luggage maker Away. How are these brands reaching consumers? And what drives people to try new D2C brands?
Loyalty programs have drawn in many consumers over the years, but millennials and Gen Zers are not participating at the same level as those generations before them did.
In this Meet the Analyst Webinar, eMarketer principal analyst Andrew Lipsman discusses what to expect for the US retail and ecommerce markets, and highlights the 10 key trends that will have the biggest impact on shopper behavior and retailer performance in the year ahead
One sector seeing major growth is Walmart's CPG categories. Although trailing Amazon in volume across nearly every category, Walmart's year-over-year growth is substantial. According to an April 2019 release from marketing analytics platform Jumpshot, Walmart's 2018 growth outpaced Amazon in five major CPG categories.
Busy, dual-income households increasingly demand time-saving meals, but don't want to sacrifice quality. For many, the go-to solution has been meal kits, which marketers have touted as healthy, convenient alternatives to traditional home cooking.
In the latest episode of "Behind the Numbers," eMarketer principal analyst Andrew Lipsman talks about Wayfair's shopping holiday, "Way Day." What was different about this year's event, and why?