Retail
---
First books, now … mattresses? Amazon and a host of new brands are shaking up the mattress industry and remaking the customer journey. eMarketer's Andrew Lipsman lays out the facts and data.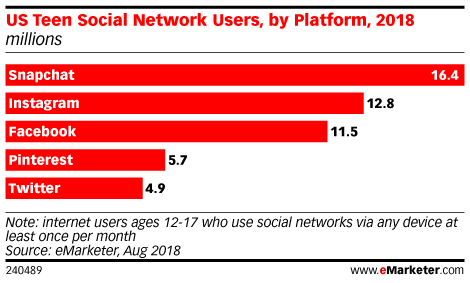 Social media is hardly synonymous with shopping, but that hasn't stopped social platforms from positioning themselves as pseudo-retailers.
From 1-hour delivery to drive-thru grocery pickup to offering myriad payment methods, convenience rules for the modern shopper. But when it comes to actual convenience stores, one of the only things going for them is being in the right place at the right time.
More than half of respondents (54%) plan to shop for premium groceries this holiday season, according to a recent survey from Accenture.
Omnichannel retailing means meeting shoppers' expectations in their channel of choice, digital or physical. That is forcing many retailers to break out of their routines and experiment with new models. And it's not just brick-and-mortar sellers that are being pressed to change.
Amazon recently unveiled its first Amazon Go convenience store outside of its home market of Seattle, putting down brick and mortar roots in Chicago. eMarketer's principal retail analyst, Andrew Lipsman, took a spin through the aisles of the new store and reports back on the experience in the latest episode of "Behind the Numbers."
What once sounded fantastical—stores where shoppers could walk out with purchases without waiting in line—is becoming a reality for more than a select few.
Tom Doctoroff, chief cultural insights officer at Prophet, spoke about the drivers of luxury consumption in China.
In the latest episode of "Behind the Numbers," eMarketer's Andrew Lipsman and Corey McNair discuss eMarketer's latest forecast on the top 10 US ecommerce retailers and how Amazon is capturing nearly 50% of the market.
So far, China and the US have matched each other tit-for-tat in the growing trade war. Both countries have imposed tariffs on $50 billion worth of goods, with the US threatening an additional $200 billion and China another $60 billion on 5,207 products.