Retail
---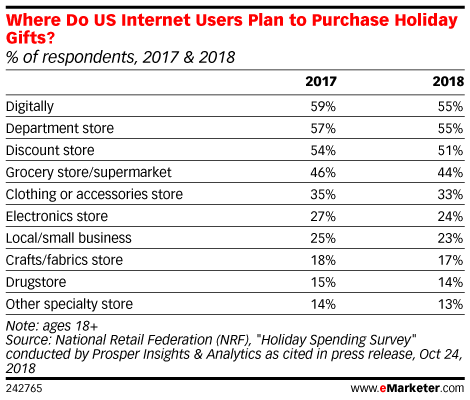 In the latest episode of "Behind the Numbers," we sit down with Matt Alexander, co-founder of Neighborhood Goods, which mixes department store concepts and digital native brands. What do D2C brands want from a retail presence? And does the department store format have a future?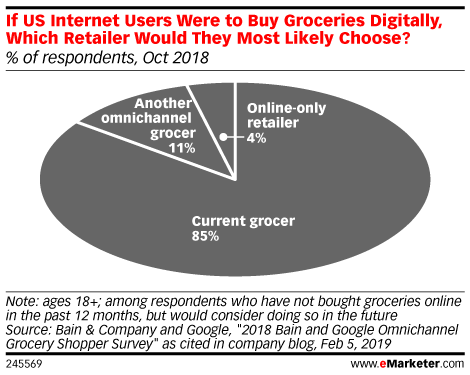 In the latest episode of "Behind the Numbers," eMarketer principal analyst Andrew Lipsman assesses the significance of eBay's entry into the grocery delivery space.
Last year, 81.4% of global consumers reported ordering items online for in-store pickup (up nearly 30% from the year prior) as more consumers are drawn to the service's convenience and speed.
Pinterest made waves in late February as the not-so-well-kept secret leaked that it's finally taking steps toward its initial public offering, which is anticipated sometime mid-year. While Pinterest is later to the public markets than other major digital ad platforms, the company has opted for a more deliberate approach to building its business than the typical Silicon Valley modus operandi of "move fast and break things."
Half of US internet users have concerns about facial recognition, according to data from The Brookings Institution.
"Try before you buy," AR and an improved online experience will breathe new life into established ecommerce categories like apparel and accessories, furniture and home furnishings, and toys and hobbies by the end of our 2023 forecast period.
Consumers are embracing mobile delivery as they get comfortable with mcommerce, and quick service restaurants are seizing the opportunity.
After a great year for retail—rising 5.3% in 2018—sales will slow but also expand 3.2% in 2019.
Walmart, which overtook Apple last year to become the third-largest US etailer, is widening the gap with Apple. Walmart's ecommerce sales will grow nearly 33% this year to $27.81 billion.
The bankruptcy filing of Toys "R" Us partially reflects tough competition with the discount giants, but the changing digital landscape appears to be the single most pressing challenge the retailer will face once it emerges from bankruptcy protection.