Retail
---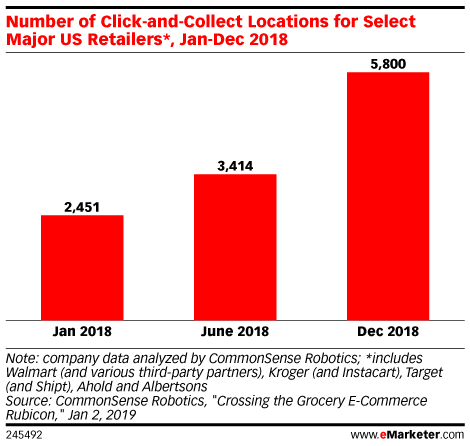 US ecommerce grocery is the fastest growing product category online, and this year we estimate that US food and beverage ecommerce sales will grow 23% to $22.63 billion. Buy online, pick up in store (BOPUS) is one of the key drivers of this growth.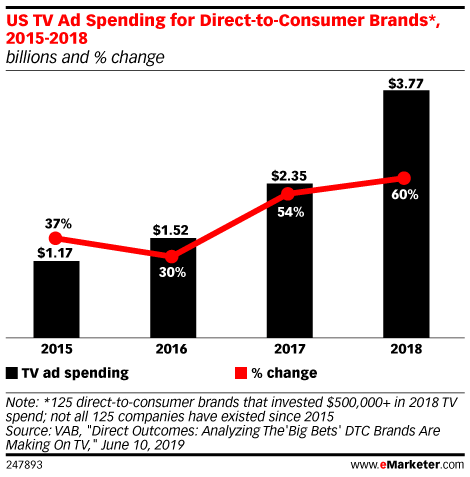 eMarketer principal analyst Andrew Lipsman and vice president of multimedia Paul Verna discuss why direct-to-consumer retail brands are investing heavily in TV advertising. They also reveal which CPG brand topped a recent study of the most effective TV advertisers in that category. In addition, the panel explores other retail and advertising developments from Amazon, Sizmek and more.
As retail store closures continue at an alarming rate, consumer goods brands have fewer channels to sell their products outside of retail and ecommerce behemoths like Amazon, Walmart and Costco. This reality has many in the consumer goods industry looking to sidestep retail and online marketplaces altogether with hopes of selling to their customers directly.
eMarketer principal analyst Andrew Lipsman joins us to discuss the latest in clothing subscriptions. Why are retailers like Urban Outfitters getting into this business? What consumer trends are fueling these companies' decisions? And what the heck is a "rundle"?
The majority of businesses selling products on Amazon still don't use optimization tools to bolster their advertising efforts. But as Amazon's ad business continues to grow, so will the competition for valuable ad placements—and many sellers are now looking for ways to improve their strategic advertising efforts.
Building a social media following isn't just a great way to engage customers online, it can also help increase brick-and-mortar foot traffic.
This Mother's Day, gift givers will spend a record-breaking $25.0 billion on their mothers and other women in their lives, according to an April 2019 report from the National Retail Federation (NRF). This figure tops last year's spending of $23.1 billion.
Three in five US internet users say they've purchased clothes, shoes or accessories online in the past month, according to an April 2019 eMarketer survey conducted by Bizrate Insights. That figure climbs to 68% for females as well as younger consumers (ages 18 to 34).
Younger, digitally engaged consumers love to use almost any technology that might make their buying process more self-sufficient, whereas traditional consumers are driven more by cost and ease of use.
According to a November 2018 study from AllianceData, a majority of the consumers surveyed said they want more control over email frequency and the content they receive from brands. Meanwhile, just a small number of marketers said they are meeting those needs.