Retail
---
In the latest episode of "Behind the Numbers," eMarketer's Andrew Lipsman and Corey McNair discuss eMarketer's latest forecast on the top 10 US ecommerce retailers and how Amazon is capturing nearly 50% of the market.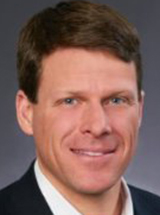 Mark Donohue, eBay's head of industry, talks about how the company works with advertisers and how it makes ads relevant to its customers' shopping journeys.
Apps vs. mobile sites has been the subject of debate since the dawn of smartphones. For a period it seemed like apps fell out of favor, but there is proof that trend is reversing in the retail industry.
The proposed new tariffs on Chinese imports haven't been enacted yet, though Friday President Donald Trump threatened such a tax at "short notice." Larger retailers might not feel the effects immediately since many manufacturers have likely stocked up in anticipation, but smaller retailers unable to warehouse extra inventory could feel the squeeze sooner.
We talk to four agency executives about the challenges brands need help solving to optimize their Amazon product detail pages.
Grocery apps are some of the fastest-growing apps in the US, according to eMarketer's latest app usage forecast. This year, 18.0 million US adults will use a grocery app at least once a month, up 49.6% over last year.
In the latest episode of "Behind the Numbers," eMarketer analyst Andrew Lipsman talks about Amazon's recent efforts to transform grocery shopping, including the launch of its second cashierless convenience store.
Online grocery categories can be divided into two camps: perishable items and the so-called center store products that have longer shelf lives. A Field Agent survey found US online grocery shoppers are more comfortable buying CPG products digitally.
According to a new study from Inmar, traditional grocery has been taking hits, not just from newer ecommerce options but also warehouse clubs and big box multichannel retailers. Grocery shoppers are spreading out their spend across more channels than ever, and even smaller retailers feel pressure to offer digital options.
For some shoppers, a long wait in line at the supermarket may lead them to head out the door. And they don't always make the purchase somewhere else: They may just abandon it altogether.