Retail
---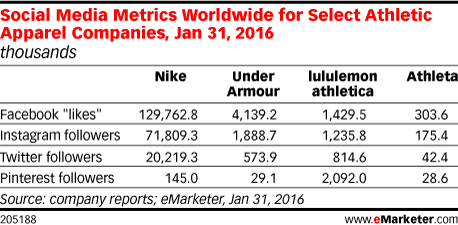 Social media and influencer marketing is helping women's athletic apparel companies not only drive engagement with new and existing customers, but also boost sales.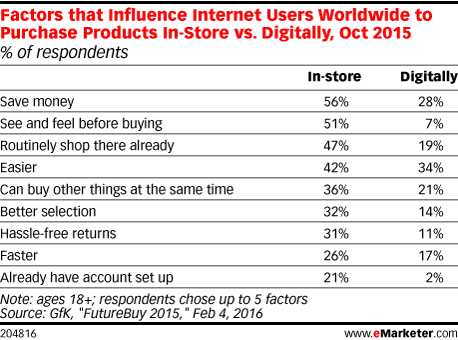 Internet users worldwide are most often influenced to purchase products in-store in order to save money, a Gfk survey reveals. Fifty-six percent of respondents are influenced to make in-store purchases by the allure of saving money, while only 26% are influenced to do so digitally.
Nearly three-quarters of retailers worldwide said they wanted their apps to offer payment security. Preventing fraud is more important for retailers than seamless ordering capabilities.
Gabe Weiss, director and strategy lead at digital agency SapientNitro, explains what a successful retail app should offer and how retailers such as Target and Sephora are offering additional features that members want.
Retailers are increasingly prioritizing their digital efforts this year, and according to 2016 research, unified commerce is one of their primary focuses.
Placing a sign-up form on the homepage of a website is the primary way US digital retailers encourage email subscriptions, according to research.
Print coupons remain an important promotional tool for retailers. And even though Wal-Mart decreased its circulation of freestanding insert (FSI) pages, the big-box retailer still retains the top spot among retailers who distribute these promotional materials, according to 2015 research.
Retailers like Wal-Mart, Target and Walgreens made significant sales gains in 2015, and are expected to be still bigger by 2020. Amazon, another top retailer, is projected to have the highest growth, according to 2015 estimates.