Retail
---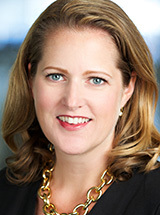 Three regional executives from eBay, OLX and PayPal discuss ecommerce trends in the region and how their companies found early success in the market.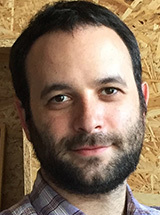 eMarketer spoke with four local experts about the latest ecommerce trends in Argentina as well as their thoughts on what lies ahead in the years to come.
When given the choice between a paper or electronic receipt in a store, most shoppers aren't interested in going paperless.
Grocery executives are proud of the technological progress their industry has made in recent years, but at the same time, they remain fearful of being left behind.
According to a July 2018 CivicScience survey, nearly 60% of US consumers would rather have their items rung up by a cashier than use a self-service register.
Jim Hertzfeld, chief strategist at digital agency Perficient Digital, discusses how some brand marketers are connecting marketing data to merchandising data to maximize the value of what's available to them.
In 2015, Amazon made retail industry headlines when Cowen and Company forecast that the company would dethrone Macy's, the No. 1 clothing retailer, by 2017. Fast forward a few years, and by many measures that did come to pass. According to Morgan Stanley, Amazon had a 7.9% share of US apparel sales in 2017, compared with 4.1% for Macy's. But the top spot belonged to Walmart, with an 8.6% share. The financial firm expects that to change this year.
Amazon made waves last year with the acquisition of Whole Foods Market. Despite forays into food and beverage with Amazon Fresh, this was a loud and clear signal that the online retailer was invading the traditional supermarket space as well. And the retailer that solves the logistical issues of getting perishables to shoppers quickly and cost-effectively stands to gain exponentially.
Although there's plenty of reasons to shop digitally, a new study found—once again—that some in-store elements can't be replicated online.
Despite persistent gloom and doom surrounding the retail industry, the first half of the year has been positive for most product categories. According to the newly released monthly retail sales report from the US Census Bureau, for H1 2018, retail sales (excluding auto parts and gasoline) totaled $2.06 billion, up 4.9% year-over-year.