B2B
---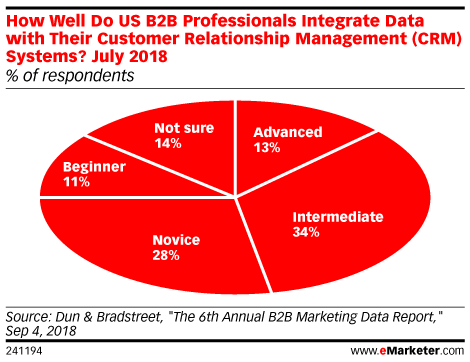 In a survey of 250 US B2B sales and marketing professionals, about four in 10 respondents said they are novices or beginners when it comes to integrating data into their CRM systems.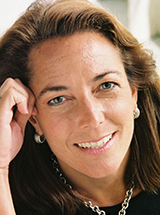 National Public Media's Gina Garrubbo and Bryan Moffet discuss why advertiser interest in NPR's podcasts keeps growing, and how it works with advertisers to create organic ads.
More advanced brands are using intent data and artificial intelligence to model customer lifetime value and implement targeted account-based programs.
Five B2B brand marketing leaders talk about how they pushed through barriers, implementing marketing technology solutions at their organizations that integrate disparate data sources and make audience data actionable for advanced and targeted marketing practices.
But just 41.2% of B2B marketers surveyed by InsightSquared and Heinz Marketing said they are satisfied with the analytics and reporting they receive from their automation vendors.
Thomas Prommer, managing director of technology at Huge, explains why B2Bs can alienate their customers if they eliminate the human element of commerce.
Mike Brooks, CMO of Ferguson Enterprises, discusses how the company got its salespeople to embrace digital.
In 2018, nearly nine in 10 business-to-business (B2B) companies in the US will use digital content marketing, eMarketer estimates. As adoption reaches the saturation threshold, continued growth will require more refined and mature programs.
Amber Naslund, senior director of industry leadership at Hootsuite, discusses why content marketing should go beyond the marketing department.
In the latest episode of eMarketer's "Behind the Numbers" podcast, senior analyst Jillian Ryan breaks down the state of B2B content marketing: How widespread is the use of content marketing amongst B2B companies, and where will they focus their efforts this year?