B2B
---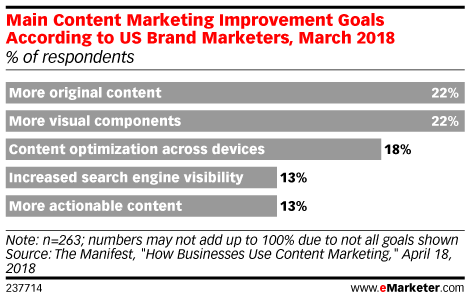 Most US firms use digital content marketing. But adoption is slightly higher among business-to-business (B2B) companies, where content marketing is crucial for driving leads and awareness.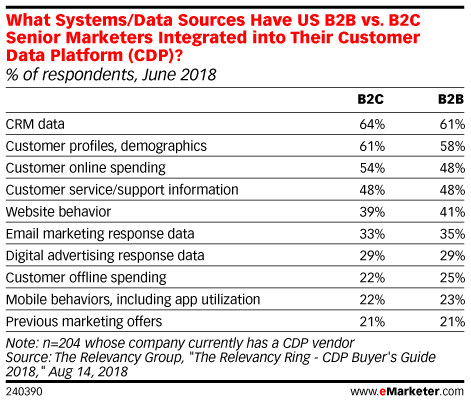 Companies should have a rubric in place to evaluate and essentially score or rank their current customer set. Such a framework allows marketers and all customer-facing teams to align on how to best serve and grow each individual account in a profitable manner.
Irvin Gray, head of marketing at wireless charging provider Chargifi, discusses how loyalty strategy plays out as the company works to acquire customers and grow its business in the early stages.
Rewards-based programs are not just for consumer-facing companies anymore. McKinsey & Company's Jennifer Stanley believes B2B organizations can greatly benefit from adopting these programs to retain customer loyalty.
National Public Media's Gina Garrubbo and Bryan Moffet discuss why advertiser interest in NPR's podcasts keeps growing, and how it works with advertisers to create organic ads.
What exactly is the difference between artificial intelligence and machine learning? If you're unsure, don't worry—you're not alone.
Jennifer Stanley, partner at McKinsey & Company, discusses why some B2B brands have trouble progressing their data management strategy to do more data-driven marketing.
How data-savvy are B2B marketers? In the latest episode of eMarketer's "Behind the Numbers" podcast, analyst Jillian Ryan discusses the challenges many B2B marketers face in managing their marketing data. What are they doing well? Where do they need improvement? This podcast is sponsored by Mower.
But just 41.2% of B2B marketers surveyed by InsightSquared and Heinz Marketing said they are satisfied with the analytics and reporting they receive from their automation vendors.
Business-to-business ecommerce sales will have explosive growth in coming years and will soon rise beyond the business-to-consumer market, according to industry forecasts.