B2B
---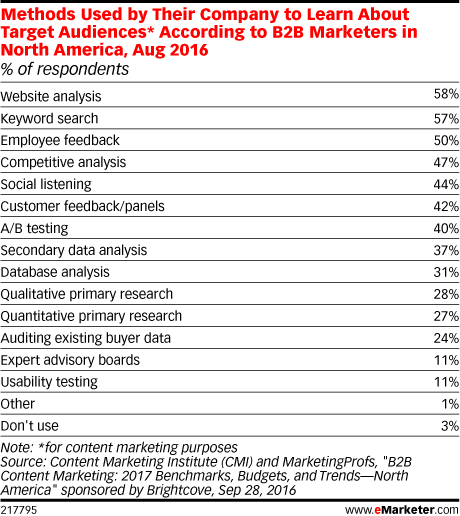 With more data about their target audience and a maturing marketing technology stack in place, it's more possible than ever before for B2B companies to deliver custom communications for both an individual buyer and specific accounts. But executing these strategies is rarely simple.

Rishi Dave, CMO of Dun & Bradstreet, spoke with eMarketer about how his team approaches data analytics, personalization and account-based marketing to lead prospects down the sales cycle.
In the latest episode of eMarketer's "Behind the Numbers" podcast, analyst Jillian Ryan discusses the challenges of personalizing B2B marketing, and highlights some strategies to move beyond simplistic solutions.
Crafting custom communications for both an individual buyer and specific accounts is a major pillar of personalization, but executing these strategies isn't without its challenges. Topics in this webinar include: The critical difference between segmentation and personalization; How B2B marketers use their data to understand their buyers and craft the right message; The effectiveness of targeted marketing, versus a "spray and pray" approach; How B2B go-to's like content, email and account-based marketing are influenced by personalization tactics.
In a new report, eMarketer lays out the state of B2B marketers' use of social platforms and the gap between their goals and their expertise.
Malin Liden, vice president at SAP Experience, explains how the company approaches social selling, why training is so important and how its top sellers have a quota achievement of over 160%.
Amber Long, a vice president at B2B agency gyro, discusses how some B2B companies are still grappling with the frenzied rush to social media.
Kim Babcock, director of customer engagement at social selling software provider TrapIt, tells eMarketer why B2B companies often take the wrong approach to social media marketing.
A significant share of B2B agencies in the UK are feeling less confident about their future growth since the UK voted to leave the EU. B2B publishers could feel the pinch.
More B2B marketers say they are investing in social media marketing to drive brand awareness and generate leads. But many of those same marketers also say that social media's return on investment has been lower than expected.