Trending
---
eMarketer junior forecasting analyst Nazmul Islam shares our digital ad spending numbers in India and the impact of Facebook, Google and local sites.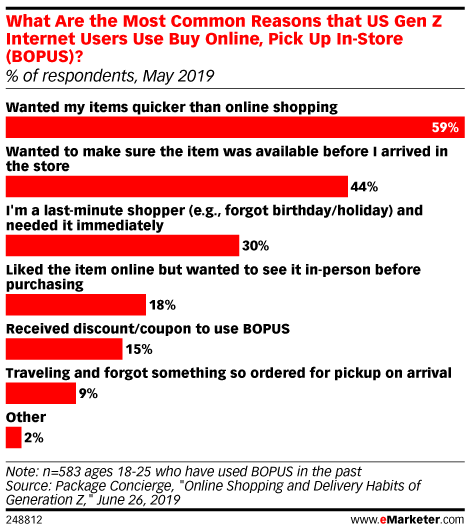 "Buy online, pick up in-store" is a retail service that a dominant proportion of today's youngest consumers are taking advantage of, according to Package Concierge. Nearly two-thirds of US Gen Z shoppers, surveyed by the mailbox tech company in May 2019, reported using BOPUS within the past month.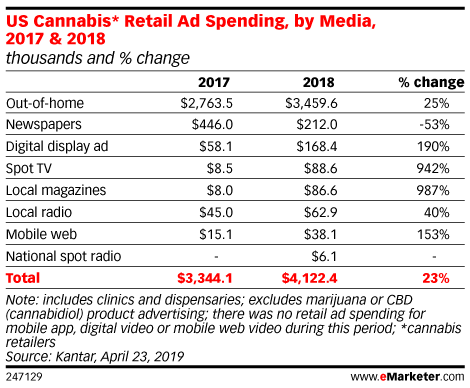 Healthcare and pharma ad spending remains the smallest ad-spending category in the US due to restrictive compliance laws that make it difficult to target audiences, but the legalization of cannabis has helped bolster spending.
The consumer packaged goods (CPG) industry in the UK has to deal with not only Brexit effects, but also strong competition from retailers' own-label products. As such, we predict that this industry will see a diminishing share of the digital ad spend market through 2020.
eMarketer principal analysts Nicole Perrin and Mark Dolliver join vice president of content studio Paul Verna to discuss Verizon's sale of Tumblr to Automattic, the acceleration of cord-cutting, Facebook's new movie ads, Snapchat's third pair of sunglasses and more.
eMarketer principal analyst Victoria Petrock explains how much you can learn from someone's voice, British Airways's VR in-flight entertainment headsets and a recent facial recognition ruling against Facebook.
eMarketer forecasting director Shelleen Shum explores our viewership numbers for subscription OTT in the UK and reasons behind Netflix's lead.