Trending
---
Podcast | Snapchat's Place in the Social Matrix 
Jan 22
In the latest episode of "Behind the Numbers," Debra Aho Williamson, principal analyst at eMarketer, discusses the underlying reasons internet users pick different social networks, and how Snapchat fits in, both in the US and worldwide.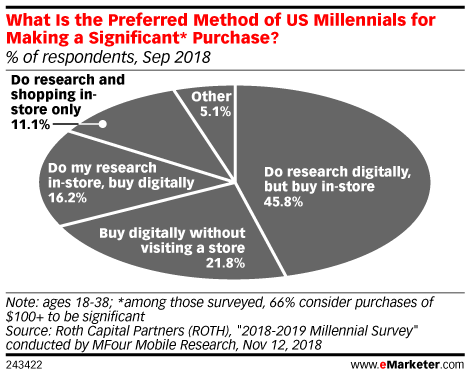 Millennials have been credited with upending entire industries, and retail is no exception. Here's what retailers need to know about attracting and retaining consumers from a maturing generation of digital shoppers.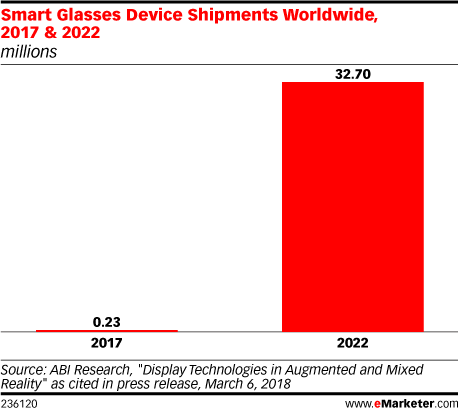 Smart glasses, like Google Glass, failed in the consumer space but are finding success in workplaces.
As TV advertising becomes more digitized, marketers are turning to more sophisticated attribution models.
Every week on eMarketer's "Behind the Numbers" podcast, we take a few minutes to discuss some of the most intriguing headlines of the past seven days. This week, we're chatting about YouTube and others' efforts to remove content from their platforms, one city's attempt to make tech disruptors play by the rules, and new and improved robot voices.
In the latest episode of "Behind the Numbers," Paul Briggs, analyst at eMarketer, details Canada's media consumption habits and contrasts it with how advertisers allocate their budgets.
"Do You Have a Second?" is a pint-sized, daily podcast that highlights three new data releases and offers some context--all in five minutes. Here are this week's episodes, packed together for easy listening.
Instagram's future is deeply intertwined with Facebook. Much of Instagram's ad business growth is largely due to the fact that extending an ad buy is as easy as checking a box in Facebook Ad Manager. And with features like Instagram Stories becoming highly successful, there's pressure to continue delivering hit marketing concepts.