Trending
---
Podcast: US Voice Assistants Turn Up the Volume 
Jul 18
eMarketer principal analyst Victoria Petrock and director of research Chris Keating share the latest eMarketer forecasts on the US voice assistant market. They also explain the distinction between voice assistants and smart speakers and analyze related developments from Amazon, Google, Microsoft and more.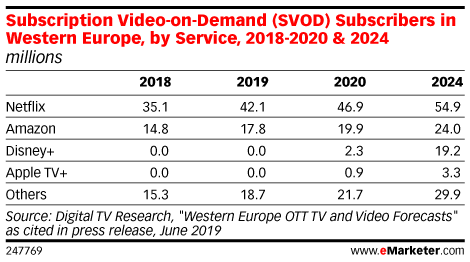 eMarketer principal analysts Karin von Abrams and Nicole Perrin discuss France's new tax and its impact on US tech companies. They also discuss how people use Google, whether customers find Netflix too pricey, Brits' knowledge of Disney+ and more.
eMarketer senior forecasting analyst Oscar Orozco breaks down our UK digital ad spending numbers by industry and reasons why the region's ad market is fundamentally stronger than others. Watch now.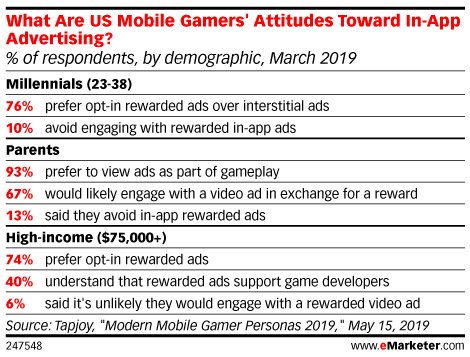 According to a March 2019 survey from mobile ad and app monetization company Tapjoy, 69% of US consumers said they would rather give up social media apps or TV than lose their favorite mobile games.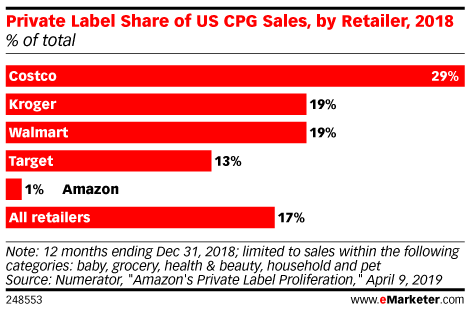 AmazonFresh, Amazon Pantry and Amazon's Whole Foods operation cater specifically to the consumer packaged goods (CPG) market. But almost none of the retail giant's CPG sales come from Amazon-branded goods.
eMarketer principal analyst Debra Aho Williamson weighs in on the benefits and drawbacks of the new video-sharing phenomenon TikTok. She also discusses Facebook's recent $5 billion FTC fine and whether Google getting back into social networking is a good thing.
eMarketer senior forecasting director Monica Peart shares our growth estimates for retail in South Korea and the factors that led to our revised forecast. Watch now.
Court documents revealing that influencer-in-chief Kim Kardashian makes up to half a million dollars per sponsored Instagram post shouldn't come as a surprise to marketers responsible for managing influencer budgets. In fact, more than one-third of US marketers said the rising cost of influencers was a leading marketing challenge in this space, according to a January 2019 survey by influencer marketing service Mediakix.