Trending
---
eMarketer vice president of forecasting Monica Peart compares our time spent outlook for mobile messaging apps, like WhatsApp, with social network apps.
eMarketer forecasting analyst Eric Haggstrom shares our latest figures for WhatsApp's user base in Indonesia and why it's growing faster than any other country we track.
In his two years in the role, Dunkin' Brands' CMO Tony Weisman has led the company through a rebrand, updating Dunkin's image to reflect its growing beverage priorities; expanded brand partnerships, working with companies that may not seem obvious for a business focused on drinks and donuts; and become laser-focused on user-generated content (UGC).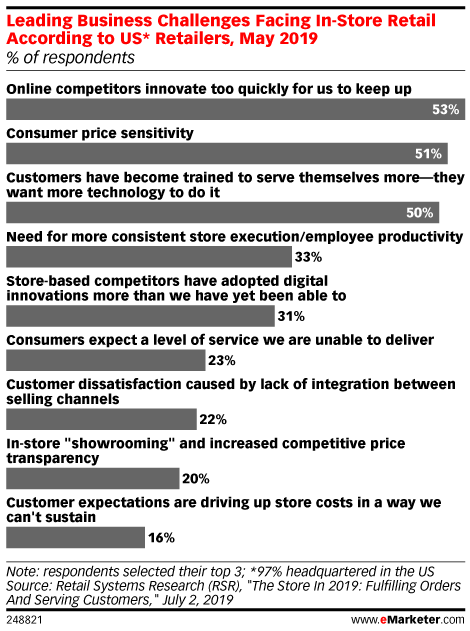 eMarketer principal analyst Andrew Lipsman discusses what made the Apple Store so successful, which retailers are nailing the in-store experience, McDonald's voice-activated drive-thrus, Walmart's ecommerce initiatives and more.
Marc Pritchard, chief brand officer of Procter & Gamble, offered a startling prediction at the 2019 Consumer Electronics Show: "I would say that the days of advertising as we know it today are numbered. We need to start thinking about a world with no ads."
For many consumers, online shopping isn't as frictionless as some retailers may think, particularly when it comes to return policies.
eMarketer forecasting director Shelleen Shum tees up our retail sales estimates for Western Europe and why Italy is lagging behind the rest.