Trending
---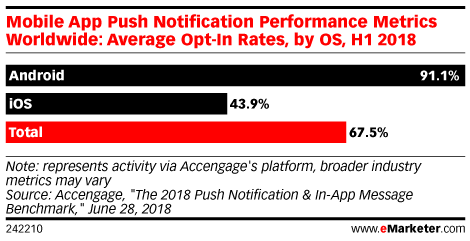 When it comes to push notifications, getting the opt-in right can make a crucial difference between driving in-app conversions and getting shut out by users.

Push notifications have been around long enough that app users know the good from the bad. But marketers are still looking for that sweet spot where they can deliver value to users without invading their privacy or over-messaging.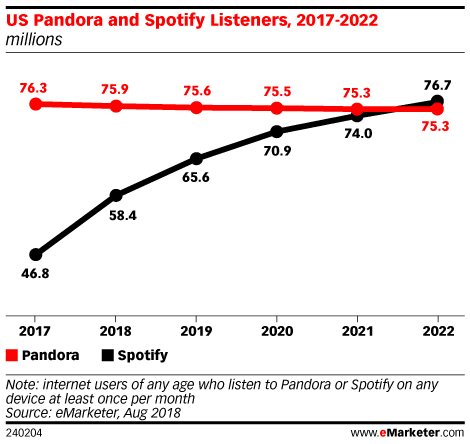 Spotify will see double-digit growth in 2018, according to eMarketer estimates. We expect 58.4 million people in the US to use Spotify, which represents 20.8% of internet users. This and other digital trends are included in this year's Global Media Intelligence report. Today, we take a look at the streaming audio market.

Web push notifications seem to be popping up everywhere, and that's the problem. Too often, marketers aren't waiting to demonstrate value before asking for the opt-in.
Singles' Day racked up another year of double-digit growth, and consumers around the world spent more than $1 billion in the first 90 seconds of the day. But as the annual shopping event enters its second decade, growth is slowing and expectations are being revised. eMarketer's Man-Chung Cheung was on the ground in Shanghai on Nov. 11. He and analyst Andrew Lipsman join Marcus Johnson to discuss the shopping event and what comes next.
Heading into the fiercely competitive holiday shopping season, Walmart is poised to capture an even larger portion of this year's online retail sales, according to eMarketer's latest retail forecast.
With reports of cybersecurity mishaps surfacing periodically, the retail industry has only a so-so reputation for protecting consumer data. In fact, data breaches have just become a part of doing business.