Retail & Ecommerce
---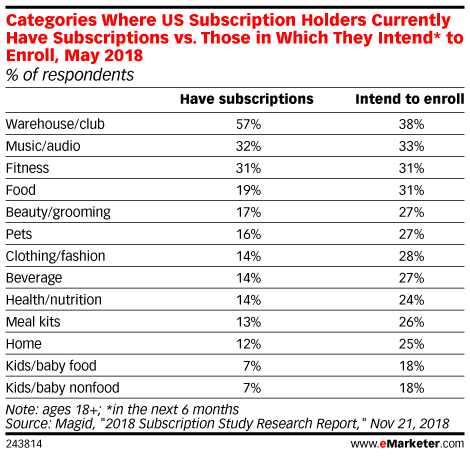 Subscription commerce has captured retailers' attention with its built-in customer base and predictable sales patterns. It may seem like there is a box for everything—think special effects makeup or instant ramen—but not all categories have been embraced equally.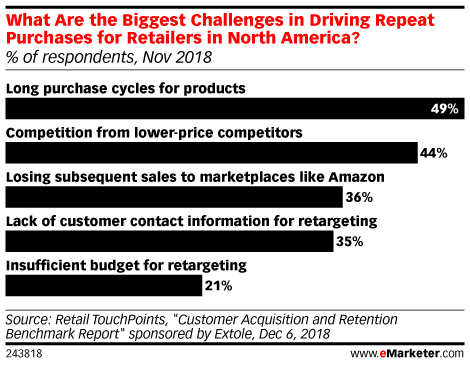 Retailers often focus on customer acquisition—a costly prospect—at the expense of customer retention. Instant gratification can be a bigger incentive than building loyalty over time.
According to data from liquidation platform B-Stock Solutions, roughly $90 billion to $95 billion in holiday gifts will be returned this year.
With store closures and bankruptcies—Toys 'R' Us, Sears and Brookstone, to name a few—showing no signs of letting up, it raises the question of what sets a successful retailer apart from the rest.
Gating content and offers can provide marketers with valuable data for lead generation. However, asking for too much information can turn users off from a brand.
In this Analyst Webinar presentation, made possible by BigCommerce, eMarketer's principal retail analyst Andrew Lipsman provides an exclusive breakdown of what retailers have experienced so far this year, and what that means for the holiday season as a whole.
This year, there will be 82.5 million mobile phone P2P payment users in the US, according to eMarketer estimates.
In the latest episode of "Behind the Numbers," retail analyst Andrew Lipsman joins us in the studio to dig into some of the shopping data from Thanksgiving weekend. What's selling? Who's buying? And where are they buying?
This year, mobile commerce sales in the US will account for 39.6% of total retail ecommerce sales—reaching $208.1 billion.
Online retail sales—outside of the top 10 companies analyzed—will see a decline in ecommerce sales growth, by roughly 3.8% this year, according to a new eMarketer forecast.