Retail & Ecommerce
---
New data looking at consumer shopping habits finds there are many reasons why people prefer to shop digitally—and many reasons why they don't.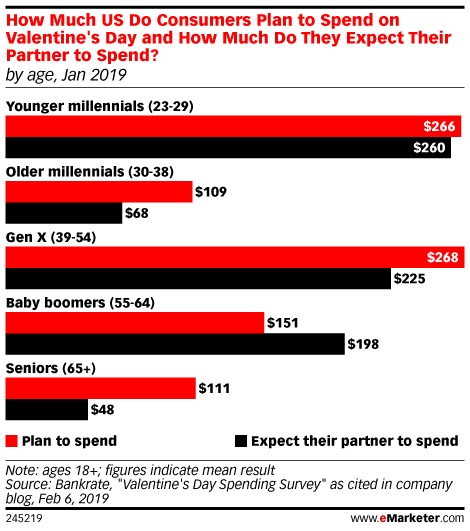 Valentine's Day is evolving and growing to be more inclusive—with that, consumers are celebrating and shopping differently.
Ratings and reviews matter a great deal during the shopping process. Not only can they influence a purchase—or steer consumers to one store over another—but they can also get shoppers to spend more than they intended.
Facebook reported its Q4 2018 earnings on Wednesday, beating expectations for ad revenue and user growth. In this eMarketer Analyst Insight, Senior Analyst Jasmine Enberg and Principal Analyst Debra Aho Williamson explain four key takeaways for advertisers.
Consumer brands have long competed against each other, first in brick-and-mortar stores and now online. But the latest competitive threat is coming from an unexpected source: Amazon's 135+ private-label brands, as tallied by TJI Research.
Amazon and Alibaba continue to expand into Western Europe—Amazon with hopes of capturing a greater European consumer base, and Alibaba selling luxury European goods to its tens of millions of consumers in China.
Retail is in the midst of a radical transformation. In this eMarketer analyst report, we look at what to expect for the US retail and ecommerce markets in 2019, and share key trends that will have an impact on shopper behavior and retailer performance.
Unlike Alibaba or JD.com, Pinduoduo relies on its users to leverage their social networks to drive conversions. The more friends and family a shopper can get to buy a product, the lower the price drops for everyone in the group.
For many consumers, abandoning products in an online cart is part of the digital shopping experience. But what's really causing them to rethink that pair of shoes they absolutely needed seconds ago?
China is poised to become the world's top retail market in 2019, surpassing the US by more than $100 billion, according to eMarketer's latest worldwide retail and ecommerce forecast.