Retail & Ecommerce
---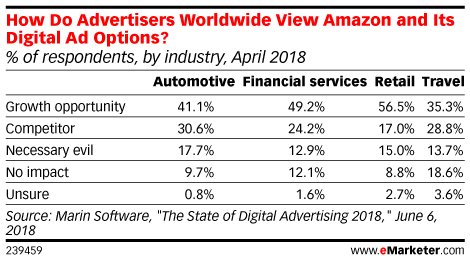 In 2019, US retail search ad spend will increase 22.5% to $13.12 billion. Retail search spend is bolstered by Google Shopping ads and lower-funnel ads that are essential for driving ecommerce.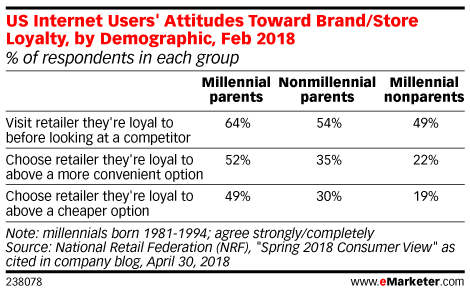 eMarketer principal analyst Nicole Perrin and head of content studio Paul Verna discuss the Department of Justice's new antitrust review, why consumers only consider a few brands, NBCUniversal's streaming service launch date and Microsoft's Cortana.
The back-to-school shopping season is shifting from late- to midsummer, driven largely by events like Amazon Prime Day. Leveraging this change, online retailer Zulily is employing a mobile-focused strategy that pushes consumers to purchase all summer long.
Loyalty marketing goes beyond loyalty programs, but they are still an important part of the customer experience and a vital channel for keeping customers engaged and spending.
Retail messaging can often feel like a game of Goldilocks. Too many messages can frustrate and push consumers away, while fewer communications can put the brand at risk of no longer being relevant.
eMarketer principal analyst Nicole Perrin shares her latest findings on the customer experience, focusing on messaging frequency, loyalty marketing and what to do about those crumbling cookies.
Facebook, Google and Amazon are engaged in a game of thrones—an epic battle for digital supremacy. The anointed one will be whichever company stakes its claim to all three coins of the digital realm: media, advertising and commerce.
Many marketers may want to believe that customers prefer personalized marketing experiences, but while research backs up that claim, recent consumer skepticism over the use of personal data means that there's growing sentiment that more personalization does not beget a better experience.
Despite protests, technical concerns and stiff competition from ecommerce rivals, Amazon managed to hold its most successful Prime Day yet. Though the company did not disclose its sales figures—or how many new Prime members were added—Amazon announced that it sold 175 million items during the two-day event and surpassed its combined sales total from Black Friday and Cyber Monday in 2018.
eMarketer principal analysts Karin von Abrams and Nicole Perrin discuss France's new tax and its impact on US tech companies. They also discuss how people use Google, whether customers find Netflix too pricey, Brits' knowledge of Disney+ and more.