Retail & Ecommerce
---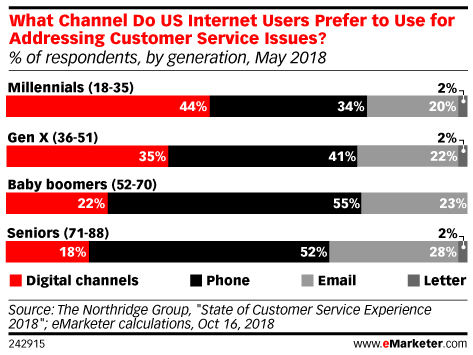 It's been established that consumers aren't crazy about chatbots for customer service needs. But according to a new study, consumers aren't enamored with any other customer service channel either.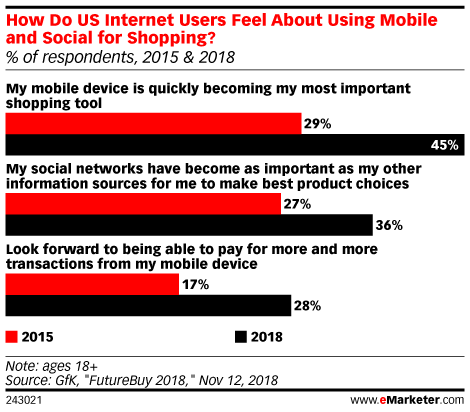 Mobile has become integral to the shopping experience, yet when it comes to transacting—especially in store—US consumers still aren't fully on-board.
The cash culture in Germany is holding back mobile payment adoption in the country. Many people are comfortable paying with cash and don't see any significant benefits to changing their habits, especially older generations.
For digital sales, delivery might not seem as important as a product itself, but many shoppers judge a retailer on its last-mile capabilities. Loyalty can be made or broken based on cost, speed and accuracy of shipping.
In China, mobile payments have made large inroads thanks to rapid smartphone adoption and the absence of alternative payment methods.
Buy online, pick up in-store is seen as the solution for consumers who don't want to wait for their package, but according to an OrderDynamics survey, 30.3% of retailers in select countries can confirm an order for pickup—more or less in the same timeframe as standard shipping—in two or more days.
Despite looming tax changes to cross-border ecommerce goods set to go into effect in January, eMarketer expects strong demand for overseas goods in China to continue. In fact, in its latest forecast on China, eMarketer has raised its growth projections for 2019.
India is home to the world's fastest growing proximity payment market. According to eMarketer estimates, adoption is projected to jump nearly 40% this year.
Food delivery, common in urban areas where population is dense and car ownership is low, is expanding to the suburbs and beyond thanks to the rise of digital services connecting users to restaurants.
According to an August 2018 Pitney Bowes survey of US digital shoppers, 56% of respondents said they encountered an issue while purchasing gifts online last holiday season, up from 36% the prior year.