CPG
---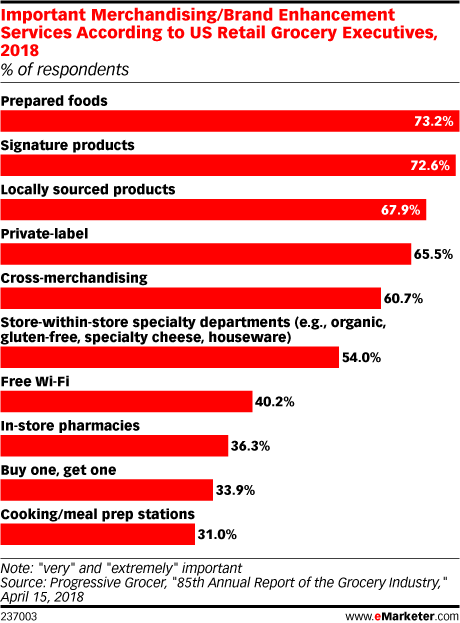 According to a new survey from Fetch, more than four in 10 consumers say have ordered food to go while on their daily commute.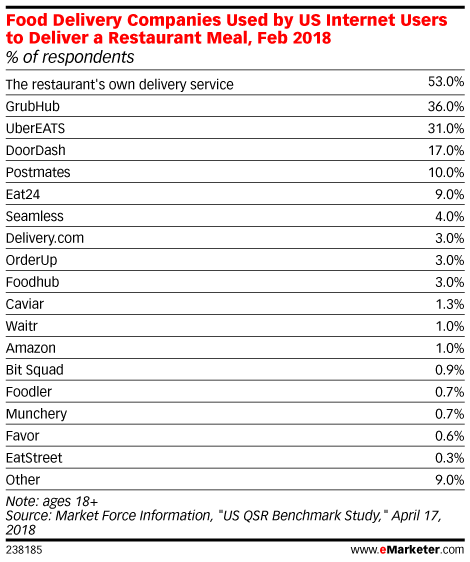 Along with meal kits and instant ramen, food delivery has vastly altered the American palate for at-home dining. But despite growing competition in the digital delivery space, not everyone has embraced it.
Are consumers eating out more frequently or are they preparing more meals at home? According to new NPD Group data, over 80% of meals were prepared and eaten at home in 2017. US consumers dined out 185 times last year, down from the 2000 peak when that figure was 216.
Why do CPG companies need an Amazon strategy? It's not just about sales, say executives playing in this space, it's about the learning and prepping for the day when ecommerce becomes a significant source of sales.
Much of the growth in UK ad spend in digital channels through 2019 is expected to come from mobile.
According to a new study from Inmar, traditional grocery has been taking hits, not just from newer ecommerce options but also warehouse clubs and big box multichannel retailers. Grocery shoppers are spreading out their spend across more channels than ever, and even smaller retailers feel pressure to offer digital options.
You may think nothing of a box of frozen White Castle sliders or a Taco Bell dinner kit in the grocery aisle—fast-food signature dishes that shoppers can re-create at home. Yet Chick-fil-A's announcement on Monday that it will begin testing meal kits is something different altogether.
Sameer Bandeali, digital and ecommerce marketing manager for Maple Leaf Foods, discusses why the company is reshuffling its ad spend to include video-on-demand advertising in 2019.
Laura Brinker, vice president of beauty brand partnerships at Influenster, explains why the influencer market has evolved toward microinfluencers, and why influencer marketing is here to stay.
A May 2018 survey by Automat found that 70% of US female beauty buyers said they were overwhelmed by product choices. One solution to the overwhelmed-with-choice conundrum could be virtual beauty advisors.