Video
---
eMarketer forecasting director Shelleen Shum explores our viewership numbers for subscription OTT in the UK and reasons behind Netflix's lead.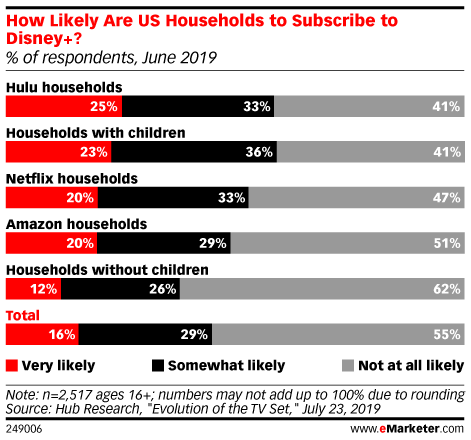 eMarketer analyst Ross Benes and vice president of content studio Paul Verna discuss the potential impact of Disney's new streaming bundle. They also explain why the CBS/Viacom merger matters, where Americans like the stream video and UK media regulations.
In the second of two special episodes of "Behind the Numbers," we look back at two key digital trends from earlier this year: digital privacy concerns and the acceleration of cord-cutting.
eMarketer analyst Ross Benes and vice president of content studio Paul Verna discuss Netflix's first-ever quarterly subscriber loss. They also consider other implications from the company's lower-than-expected Q2 2019 earnings, including the effect of a recent price hike on the company's revenues, the competitive landscape and the cost of funding original and licensed content.
The appeal of traditional media with consumers in Germany is still strong compared with the rest of Europe, despite our estimates that time spent with media there will begin to plateau next year.
Mary Meeker, "queen of the internet" and venture capitalist at Bond Capital, released her highly anticipated annual "Internet Trends Report" and touched on everything from digital media usage in the US to consumer confidence in China in the 333-slide presentation she gave at the Recode Code Conference earlier this month.
Despite the rapid rise of digital, time spent with traditional media remains dominant in France. However, as consumers max out on how much they can multitask per day and reach a media saturation point, total time spent with media will likely plateau in the next several years.
Digital's share of time spent is above 50% in China, US, UK, South Korea and Canada, but under 50% in France, Germany, Japan and India. 
For the first time ever, US consumers will spend more time using their mobile devices than they will spend watching TV, with smartphone use dominating that time spent.
Adults in France continue to devote more time to digital, especially video: Total viewing time (TV and digital video) remains steady, meaning viewers are replacing time spent with TV for digital video. This year, for the first time, digital video time will surpass 20% of total viewing time.