Video
---
eMarketer analysts walk you through today's video landscape with our latest forecasts.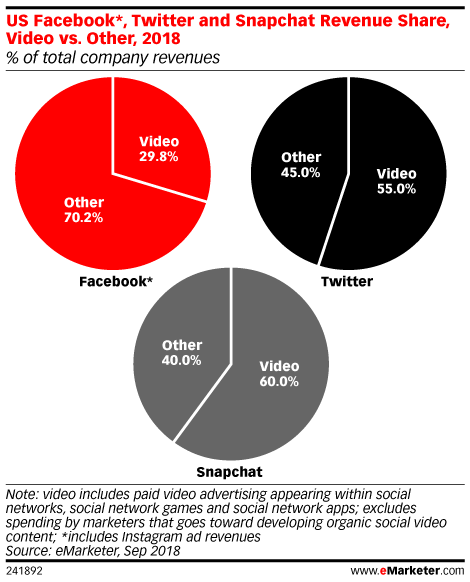 This year will mark a milestone for digital video advertising in the US, according to eMarketer's latest ad spending forecast. In 2018, video will grow nearly 30% to $27.82 billion. That means video ad spending will make up 25% of US digital ad spending.
In primarily English-language countries, Netflix has a clear track record of success, with a majority of over-the-top users in those markets using its services. But if it hasn't filled out its slate of localized content, adoption is slower.
Scott Rosenberg, Roku's senior vice president and general manager of platform, spoke about how the digital video company approaches programmatic ad selling.
A record number of US consumers will have pulled the plug on pay TV by the end of 2018. In order to slow the viewer exodus, traditional TV providers are teaming up with an unlikely partner: Netflix.
Long-form video is spreading across social media. Some marketers are placing pre-roll and mid-roll ads in social shows, but the audiences are small and the measurement capabilities are limited.
How are video viewing habits changing around the world, and how big a presence is Netflix? In the latest episode of "Behind the Numbers," eMarketer's Shelleen Shum discusses global video trends, intriguing regional patterns and the importance of local language content.
Tencent Video is the leader in China's subscription over-the-top (OTT) video market, and eMarketer expects the company will maintain its edge over rivals iQiyi and Youku over the coming years.
In the latest episode of eMarketer's "Behind the Numbers" podcast, analysts Paul Verna and Yory Wurmser dig into the audience data for this year's World Cup, and consider the future of soccer on digital.
Sameer Bandeali, digital and ecommerce marketing manager for Maple Leaf Foods, discusses why the company is reshuffling its ad spend to include video-on-demand advertising in 2019.