Sports
---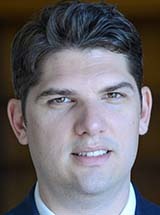 Joshua Dyck, professor and co-director of the Center for Public Opinion at the University of Massachusetts Lowell, discusses why esports has drawn so many teens, and how advertisers can insert themselves into the gaming community.
With the NFL kicking off the 2018 season, we're talking about fantasy sports on "Behind the Numbers." How many Americans play fantasy sports? Why do they play? And what are the different spending habits of fantasy players?
A pioneer in live streaming, the NCAA now is seeing its aggressive early efforts pay off with broadcast-size audiences and ad rates. To mark the national college basketball championships, we break down the sports streaming data on our "Behind the Numbers" podcast.
In the latest episode of eMarketer's "Behind the Numbers" podcast, principal analyst Paul Verna talks about the Super Bowl—what marketers got for roughly $5 million, the most noteworthy ads, and what was missing from this year's telecast.
In the latest episode of "Behind the Numbers," eMarketer analysts Paul Verna and Debra Aho Williamson discuss sports and news, and their place in traditional TV and digital video.
When esports fans in Europe log in to watch this weekend's World of Tanks Grand Finals in Moscow, they'll be part of a fast-growing niche market expected to be worth nearly $350 million by next year.
eMarketer analyst Paul Verna joins "Behind the Numbers" to discuss Amazon's deal to stream NFL games and the shifting shape of the live video landscape.
In the latest episode of eMarketer's "Behind the Numbers" podcast, we dig into the game stats from Sunday's tilt—audience and ad stats, that is.
After a season of lackluster ratings and heightened concern about player injuries, will the Super Bowl deliver record ad revenues yet again?
Running campaigns on the back of offline events in a timely manner—aka "moment marketing"—is becoming increasingly important in the UK. More often than not, such campaigns are being triggered by live sports events.