Sports
---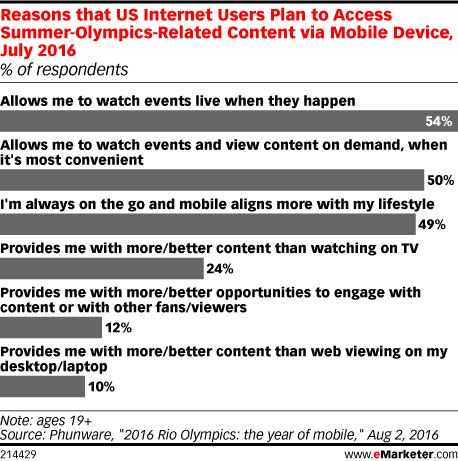 Traditional televisions and desktop PCs are no longer the primary ways users watch the Olympic Games. In fact, many are streaming the 2016 Summer Olympics in Rio on their mobile devices, mainly because there's better content available and it's more convenient.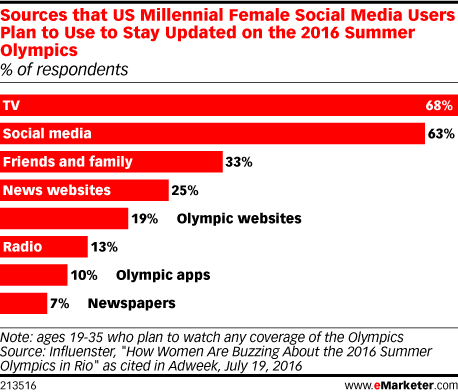 More than two-thirds of US millennial women who use social media plan to keep tabs on the upcoming Summer Olympics via television. But don't count out social. According to July 2016 research, 63% said this would also be a key source for updates throughout August.
With the global spectacle of the 2016 Rio Olympic Games looming on many media plans this summer, there's increasing interest from advertisers in understanding how consumers will be watching. This is particularly true in China, where traditional linear television broadcasts compete for viewers' attention.
Ad spending during the NCAA Men's Division 1 Basketball Championship continues to climb, though fewer advertisers are participating than did a few years ago. One reason could be the price.
During the Super Bowl 50, viewers were glued to their TV sets—with their mobile devices nearby. A February 2016 survey found that mobile accounted for the largest share of searches related to Super Bowl ads.
The Super Bowl remains one of the most-watched events in the US, and viewers not only tune in because of the sports, but for the ads as well. And according to research, the top five Super Bowl advertisers have spent a total of $745.1 million during the past 10 years.