Sports
---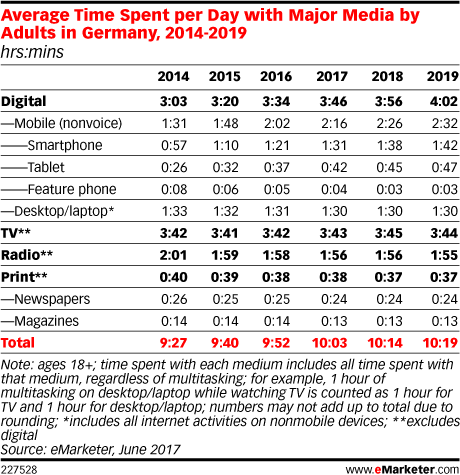 Amazon's entry into sports broadcasting will expand later this month with a plan to stream live, audio-only coverage of Germany's top two professional soccer leagues.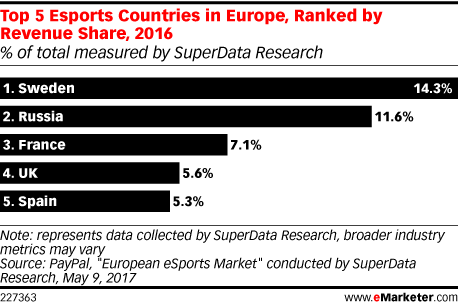 When esports fans in Europe log in to watch this weekend's World of Tanks Grand Finals in Moscow, they'll be part of a fast-growing niche market expected to be worth nearly $350 million by next year.
The esports market is growing rapidly, and some of Europe's biggest sporting brands have taken note.
Marketers looking to find fans of the annual Six Nations rugby tournament would do best to explore so-called dark social channels, according to a recent survey.
Sports-related digital marketers eyeing Japan take note: The country's internet users aren't all that enthusiastic about making sports-related purchases or paying to watch sports-related media.
Traditional televisions and desktop PCs are no longer the primary ways users watch the Olympic Games. In fact, many are streaming the 2016 Summer Olympics in Rio on their mobile devices, mainly because there's better content available and it's more convenient.
At eMarketer, we were interested to see how much digital video viewership worldwide has changed in the four years since the 2012 London Olympics—and we wondered how large the audience would be for the Rio games this summer. So we assembled a simple model and made some rough viewership estimates—worldwide, US and UK.
With the global spectacle of the 2016 Rio Olympic Games looming on many media plans this summer, there's increasing interest from advertisers in understanding how consumers will be watching. This is particularly true in China, where traditional linear television broadcasts compete for viewers' attention.
Ad spending during the NCAA Men's Division 1 Basketball Championship continues to climb, though fewer advertisers are participating than did a few years ago. One reason could be the price.
During the Super Bowl 50, viewers were glued to their TV sets—with their mobile devices nearby. A February 2016 survey found that mobile accounted for the largest share of searches related to Super Bowl ads.