Media Buying
---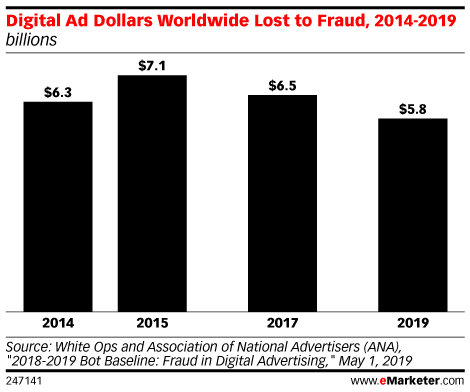 In the past month, different anti-fraud vendors and researchers have concluded that ad fraud in digital marketing is lessening while also seemingly getting much worse than previously believed. So why the disparity?
eMarketer senior forecasting director Monica Peart breaks out our ad spend numbers for the auto and financial services industries and explains why one has gained over the other. Watch now.
eMarketer senior forecasting analyst Oscar Orozco tees up our ad spend numbers for the travel and CPG verticals and shares reasons behind the shifting outlook. Made possible by Teads. Watch now.
eMarketer vice president of research Jennifer Pearson unpacks a new study from Common Sense Media on screen use among teenagers and adults. How does screen time affect sleep? How do teens and their parents perceive their own, and each other's, level of smartphone use? And how does the study compare with other research on this subject?
Facebook users are spending less time on the social platform, and that is leading to a reduction in overall time spent with social networks in the US. Time spent on social networks declined by 1 minute last year, a stark difference from the cumulative 13-minute gain in 2016 and 2017.
As the US smartphone market decelerates, Apple and Best Buy have been experiencing slower sales growth, and we forecast that the number of smartphone users will grow just 3.0% in 2019.
eMarketer junior analyst Nazmul Islam explains why we've raised our estimates on programmatic display ad spending. Watch now.
For the first time ever, US consumers will spend more time using their mobile devices than they will spend watching TV, with smartphone use dominating that time spent.
As the amount of advertising that is bought programmatically continues to rise, header bidding has become a go-to ad-selling tactic for publishers. But header bidding's adoption on mobile has been limited by implementation issues and confusion over how the technology works.
Adults in France continue to devote more time to digital, especially video: Total viewing time (TV and digital video) remains steady, meaning viewers are replacing time spent with TV for digital video. This year, for the first time, digital video time will surpass 20% of total viewing time.