Media Buying
---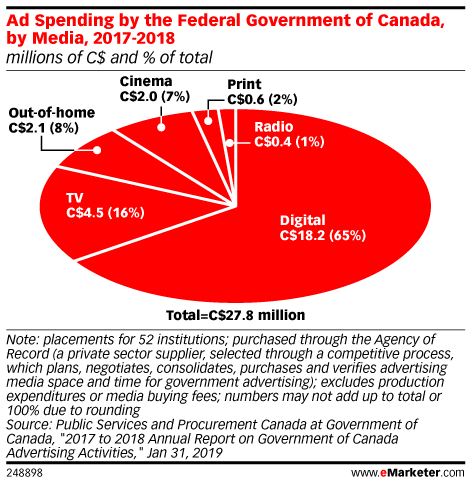 Digital campaigning is crucial to candidates running for election worldwide, and it's no different in Canada. But new requirements—which kicked in earlier this summer—mean that political parties need to be more efficient with their ad dollars. With the upcoming federal election happening in October, here's what you need to know about the Elections Modernization Act (EMA).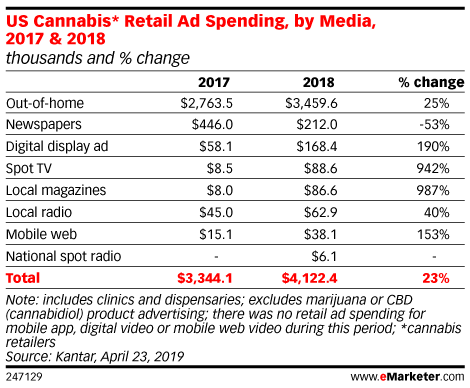 Healthcare and pharma ad spending remains the smallest ad-spending category in the US due to restrictive compliance laws that make it difficult to target audiences, but the legalization of cannabis has helped bolster spending.
eMarketer vice president of forecasting Monica Peart shares our ad spending numbers for radio in China and why growth is outstripping TV and newspapers.
People routinely refer to the digital era as one of rapid change. But it's more accurate to say the pace is uneven. This Roundup includes data, insights and interviews on the latest trends impacting digital ad spending and key happenings across marketing channels.
Travel is the sixth-largest industry in terms of ad spending in the US this year, according to our newest estimates. Rising competition and a strong economy are prompting travel companies to increase their ad budgets to capture a larger market share.
eMarketer principal analysts Nicole Perrin and Andrew Lipsman discuss what makes for a good loyalty scheme. They also break down Pinterest's Q2 results, the impact of a negative review and lessons learned from Amazon Prime Day 2019.
eMarketer junior forecasting analyst Nazmul Islam breaks down our display and search ad spend numbers and explains why video is a large component of display's growth in Canada. Watch now.
The programmatic ad supply chain can be opaque, making it difficult for buy- and sell-side platforms to quantify how much money is being paid to vendors. Our new estimates on programmatic fees may shed some light for advertisers and publishers on how much share of all nonsocial programmatic display ad spending is going to fees.
eMarketer analysts discuss our digital ad spend by industry forecasts, exploring verticals such as automotive, CPG, financial services, healthcare and pharmaceutical, travel and retail.
eMarketer forecasting director Shelleen Shum explores our adjusted numbers for mobile's share within programmatic and the influence of social networks and private marketplaces in the US. Watch now.