Media Buying
---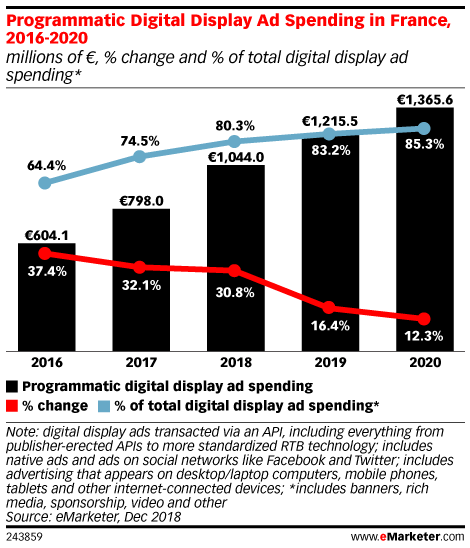 The adoption levels of programmatic buying in Europe vary by country, but they're growing rapidly. Three new reports explore trends driving programmatic spending in France, Germany and the UK.
As new voice tech has emerged, functions normally embedded in phones have begun shifting to smart headphones, aka hearables.
Marketers rely heavily on third parties for analytics and technology building. Many are looking to trim their overall vendor counts when it comes to demand-side platforms and supply-side platforms, but are looking for new partners for customer data platforms, while others are building their own tech in-house.
Kids continue to be an anomaly of the digital era. While few have smartphones or inhabit the social networks that preoccupy teens and adults, their sheer amount of screen time nonetheless manages to feel like a national crisis.
In the latest episode of "Behind the Numbers," analyst Lauren Fisher discusses the ways that programmatic is being used for audio, out-of-home and TV ad buys. What's driving the changes, and what stands in the way of faster growth?
In the latest episode of "Behind the Numbers," eMarketer's demographics specialists, Mark Dolliver and Jennifer Pearson, consider the latest data about children's screen time. How much time are kids spending in front of screens, and what does it mean for their health and well-being?
eMarketer's Lauren Fisher recently spoke with Lorne Brown, CEO of Operative about how TV businesses are looking at programmatic as a way to win some digital ad dollars from the Facebook-Google duopoly.
While Snapchat and Instagram may appear similar to users, marketers take very different approaches when they use these platforms.
The US often leads the pack in terms of digital advertising adoption and innovation. But that's not the case with programmatic audio.
Despite all of the controversy surrounding Facebook, marketers are not leaving the platform. In fact, the number of US marketers using Facebook continues to increase.