Media Buying
---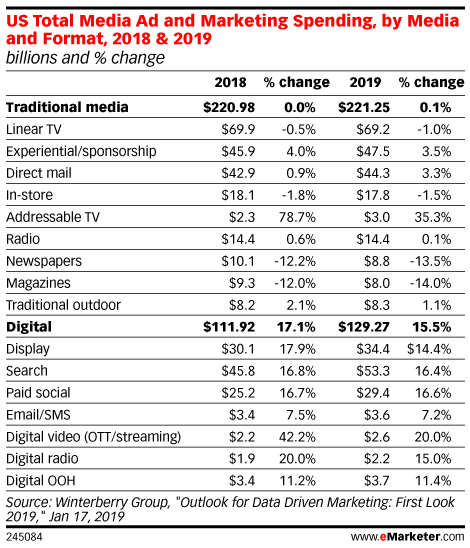 Despite OTT ad spend's surge, it's still small compared with the $69.2 billion that US advertisers are projected to spend on linear TV. For some advertisers, measurement challenges prevent them from investing more in OTT.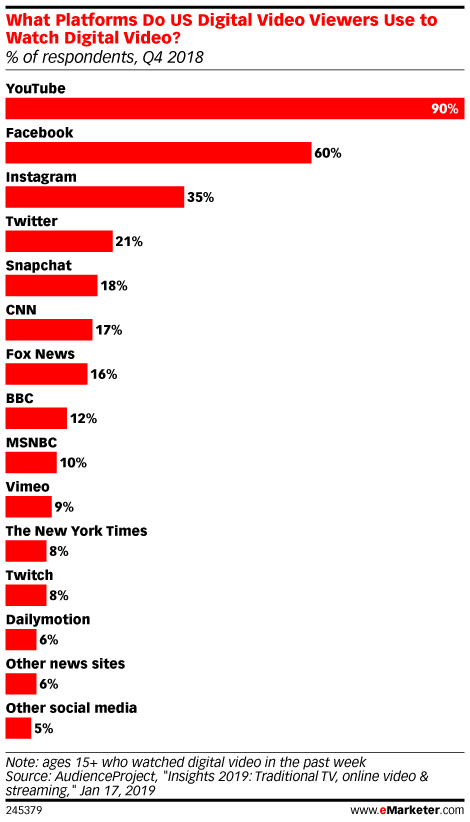 Social video ad spending in the US will reach $14.89 billion in 2021, growing 44% from 2019, according to our latest forecast. It will then account for 30.4% of total video ad spending.
The belief that consumers crave more targeted, personalized ads has become a digital advertising mantra. But it's not entirely true.
Earlier this week, 3,000 marketing industry professionals gathered for LiveRamp's RampUp conference at the Fairmont Hotel in San Francisco to discuss the latest marketing technology developments. One theme that stood out was that while marketers are making headway with advanced TV, it's early days with TV ad innovations.
In a poll conducted by ad measurement firm Integral Ad Science (IAS), 69.0% of agency executives say that fraud is the biggest hindrance to ad budget growth, compared with more than half (52.6%) of brand professionals who said the same.
This year will mark a major milestone in the world of advertising. For the first time, digital ad spending in the US will exceed traditional ad spending, according to eMarketer's latest forecast. By 2023, digital will surpass two-thirds of total media spending.
Some marketers turn to data scientists as they look to improve their ad measurement and digital attribution capabilities.
eMarketer Analyst Insight: Facebook's share of digital ad revenues far exceeds its share of digital media time. With average ad revenues per user growing as absolute time spent with Facebook in the US stagnates, the gap is expanding, leading to higher costs to grab the average user's attention.
Dismayed by a shortage of high-quality bras, and limited store inventory, Heidi Zak co-founded the direct-to-consumer (D2C) startup ThirdLove in 2013. The mission was simple: make shopping for a bra a better experience. With a strong focus on personalization, ThirdLove stocked a wide range of sizes and styles and used customer data to create an innovative buyer journey.
There's a lot of potential for programmatic advertising in account-based marketing, but a foundation must be put in place first.