Media Buying
---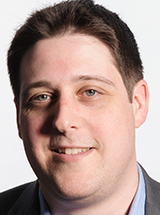 Max Jaffe, programmatic practice lead at ad-buying firm GroupM, spoke about how programmatic advertisers are creating more direct routes to the publishers they buy inventory from.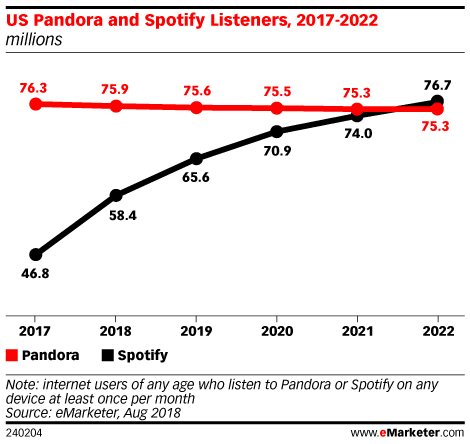 Spotify will see double-digit growth in 2018, according to eMarketer estimates. We expect 58.4 million people in the US to use Spotify, which represents 20.8% of internet users. This and other digital trends are included in this year's Global Media Intelligence report. Today, we take a look at the streaming audio market.
According to a September 2018 survey from Third Door Media, 34.2% of US ecommerce-focused marketers currently spend 10% to 25% of their digital ad budget on Amazon. Future intentions are strong: 80% plan to increase their Amazon ad budgets next year.
In 2018, digital devices and platforms are central to almost every dimension of daily life for consumers and businesses around the world. Yet traditional media—notably TV—still claim a significant amount of time as well, even among internet users. While consumer trends are clearly evident across the 40 markets featured in the Global Media Intelligence Report, inevitably, there are intriguing outliers with respect to device penetration and the adoption of social media, time-shifted TV and other activities.
The ballooning marketing tech landscape puts marketers in a tough position to develop a cohesive technology strategy.
The speed and efficiency of automated ad buying makes it attractive for political advertisers working under tight schedules.
Is Facebook's fate tied to the News Feed? In the new episode of "Behind the Numbers," analyst Debra Aho Williamson discusses the latest usage and revenue data from Facebook and looks ahead to what might be coming in 2019.
Today marketers have a treasure trove of customer data that they can use to target their messaging. But the next step in ad personalization is dynamic creative optimization, which allows for more effective customization of the consumer ad experience. Greg Sobiech, founder and managing partner at digital consultancy Delve, spoke with eMarketer's Nicole Perrin about what's involved in dynamic creative optimization and the hurdles to execution.
Every few months it seems another story emerges about ad dollars disappearing down a black hole of fraudulent activity. And the spotlight on fraud will shine ever brighter, with good reason. For the UK, we forecast that digital ad spending will reach £13.24 billion ($17.05 billion) in 2018, accounting for 63.8% of total media ad spend.
Header bidding is making it easier for ad buyers to access premium app inventory, but before mass implementation can occur, server-to-server issues must be sorted out.