Media Buying
---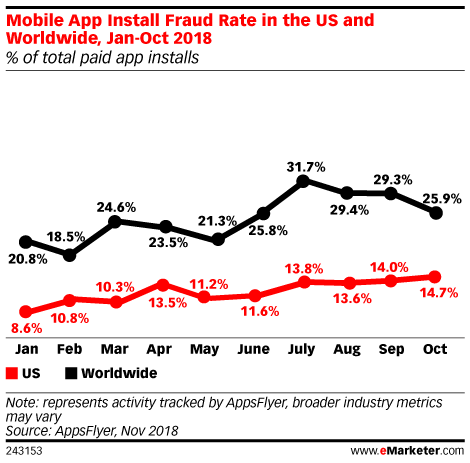 Fraudsters are trying to make a buck off the ad dollars that flow to mobile. Some research suggests that more than one-quarter of app installs are fraudulent.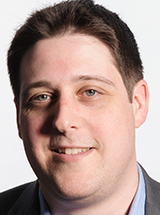 Max Jaffe, programmatic practice lead at ad-buying firm GroupM, spoke about how programmatic advertisers are creating more direct routes to the publishers they buy inventory from.
According to a September 2018 survey from Third Door Media, 34.2% of US ecommerce-focused marketers currently spend 10% to 25% of their digital ad budget on Amazon. Future intentions are strong: 80% plan to increase their Amazon ad budgets next year.
Popular social networking app Weibo (Sina Weibo) will continue its double-digit growth this year in China, according to eMarketer's first forecast on Weibo usage. This year, Weibo usage will grow more than 17% to 340.1 million people in China. By the end of 2018, 24.6% of China's population will be a Weibo user.
In the first of a three-part series on digital video and TV, analyst Paul Verna breaks down the data on ad spending and subscription fees. When will digital video ad spend catch up with TV ad spend? How much subscription income is flowing into services like Netflix and Hulu?
In the latest episode of "Behind the Numbers," analysts Nicole Perrin and Lauren Fisher discuss dynamic creative optimization. How many marketers are using DCO, and how sophisticated are their efforts?
In this webinar, Nicole Perrin, eMarketer senior analyst, examines how brands are using dynamic creative to message more effectively to consumers and tell their stories across digital channels in a holistic and meaningful way.
Dynamic creative optimization (DCO) uses multiple data feeds to create a personalized ad experience. To get the most out of those feeds, marketers can employ artificial intelligence (AI) to automate multiple facets of DCO. Prajwal Barthur, InMobi's director of products for advertising platforms, talked to eMarketer's Nicole Perrin about how marketers can take advantage of AI as they rely more on DCO for more personalized ad campaigns.
Once a collection of homely local ads, the New York subway system now features an array of provocative campaigns, many of them for digital native companies. In the latest episode of "Behind the Numbers," we dig into this unusual outpost of the out-of-home advertising world.
Every few months it seems another story emerges about ad dollars disappearing down a black hole of fraudulent activity. And the spotlight on fraud will shine ever brighter, with good reason. For the UK, we forecast that digital ad spending will reach £13.24 billion ($17.05 billion) in 2018, accounting for 63.8% of total media ad spend.