Media Buying
---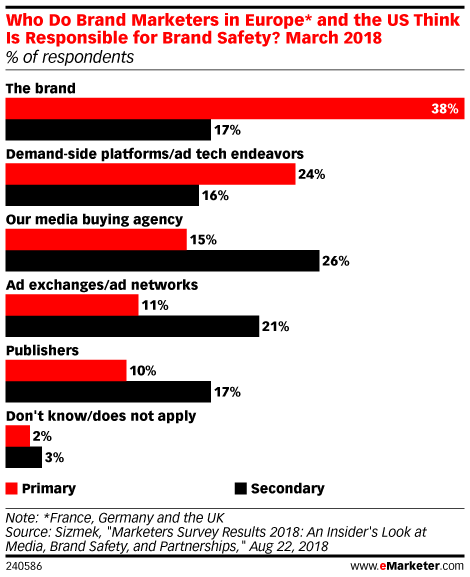 Advertisers agree that ensuring brand safety is a perennial problem, but there isn't a consensus on who is most responsible for it.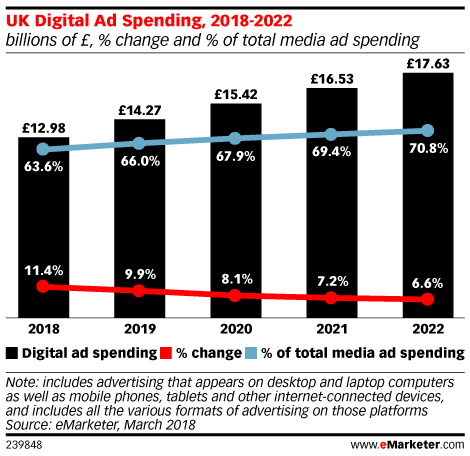 Much of the growth in UK ad spend in digital channels through 2019 is expected to come from mobile.
Campaign data can be reused to target ads, but its usefulness doesn't last too long.
Connected TV households now make up nearly three-quarters of all US households, but those penetration levels don't necessarily add up to a huge advertising market—yet.
Snap Inc.'s share price stumbled Wednesday after the company disclosed user growth that failed to meet Wall Street expectations. But that reaction obscures gains for Snapchat's programmatic advertising platforms.
The amount of time individuals spend with social networks continues to increase, especially with the proliferation of newer platforms like Instagram and Snapchat. US adults averaged approximately 51 minutes of daily time with social networks in 2017. eMarketer has curated this Roundup of articles, insights and interviews to help you reach social media users effectively.
Despite rapid growth, mobile advertising has been hampered by fragmented formats and standards, which limit what marketers can do with the newer and richer types of mobile marketing data available. Improved measurement and transparency is key! eMarketer has curated this Roundup of articles, insights and interviews to help you understand mobile measurement and targeting.
Brian Wong, co-founder and CEO of Kiip, discusses the benefits of taking ad campaign reporting to the blockchain.
The Guardian's ad-buying test shows that domain spoofing is rampant for video inventory, but not display.
Advertisers aren't any happier than consumers when the same ad keeps getting served over and over and over. The challenge is figuring out when ad frequency reports are accurate.