Media Buying
---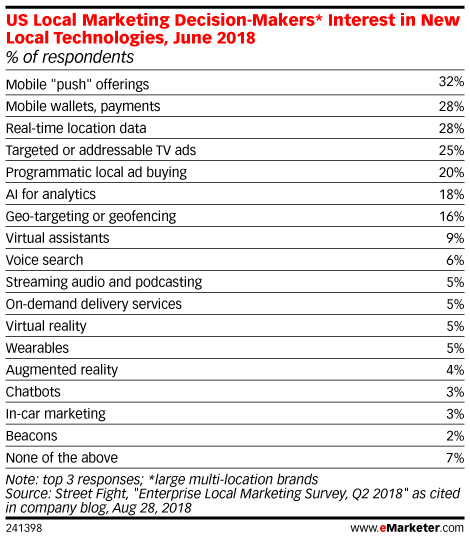 Earlier this week, 3,000 marketing industry professionals gathered for LiveRamp's RampUp conference at the Fairmont Hotel in San Francisco to discuss the latest marketing technology developments. One theme that stood out was that while marketers are making headway with advanced TV, it's early days with TV ad innovations.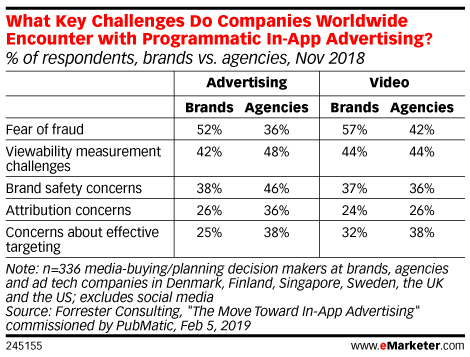 Because of in-app ad spend's recent surge, getting accurate in-app viewability measurements is a big deal for mobile marketers. We forecast that $77.03 billion will be spent on in-app advertising in the US this year, up 25.1% over 2018.
This year will mark a major milestone in the world of advertising. For the first time, digital ad spending in the US will exceed traditional ad spending, according to eMarketer's latest forecast. By 2023, digital will surpass two-thirds of total media spending.
Some marketers turn to data scientists as they look to improve their ad measurement and digital attribution capabilities.
eMarketer Analyst Insight: Facebook's share of digital ad revenues far exceeds its share of digital media time. With average ad revenues per user growing as absolute time spent with Facebook in the US stagnates, the gap is expanding, leading to higher costs to grab the average user's attention.
Dismayed by a shortage of high-quality bras, and limited store inventory, Heidi Zak co-founded the direct-to-consumer (D2C) startup ThirdLove in 2013. The mission was simple: make shopping for a bra a better experience. With a strong focus on personalization, ThirdLove stocked a wide range of sizes and styles and used customer data to create an innovative buyer journey.
There's a lot of potential for programmatic advertising in account-based marketing, but a foundation must be put in place first.
The inaccuracies of last-click attribution are well-documented, yet many marketers still rely on it.
TV ad buying is unlikely to follow the real-time bidding model that became popular with digital advertising. However, many TV advertising tasks—including reporting, creative placement and measurement—are likely to become more automated.
As TV advertising becomes more digitized, marketers are turning to more sophisticated attribution models.