Media Buying
---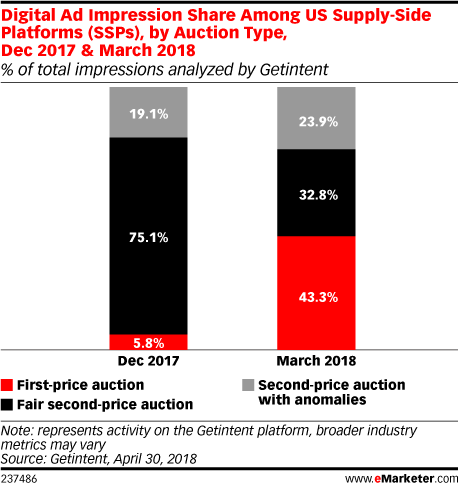 Programmatic platforms are changing the way they price inventory, and their moves are increasing CPMs and creating headaches for ad buyers.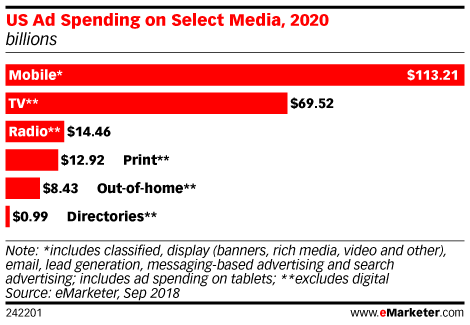 This year, mobile will surpass TV ad spending by more than $6 billion, according to our latest ad spending forecast. By 2020, the channel will represent 43% of total media ad spending in the US—a greater percentage than all traditional media combined.
Casie Jordan, director of professional services at MoPub, spoke about how app publishers are adjusting the ways they sell inventory programmatically.
Matt Prohaska, CEO and principal of Prohaska Consulting, discusses why ad buyers continue to shift away from open markets despite much-awaited improvements to transparency.
John Egan, head of demand, EMEA, at mobile app ad exchange MoPub, a Twitter company, discusses how marketers are continuing to work on cracking the code on in-app programmatic advertising.
eMarketer analysts walk you through today's video landscape with our latest forecasts.
Germany, Europe's largest economy, is the second-largest market for ad spending in the region, behind the UK. In 2018, eMarketer forecasts that advertisers in Germany will spend $21.13 billion on advertising, with 31.9% spent in digital channels.
In the latest episode of "Behind the Numbers," eMarketer's Bill Fisher and Showmik Podder discuss the current state of advertising spending in the UK.
eMarketer expects the social network to generate more than $500 million in US ad revenues this year, a 43.8% change from last year.
US social network video ad revenues will grow sharply over the next several years, reaching $11.69 billion by 2020, according to eMarketer's new estimates. And one company in particular will win the lion's share: Facebook.