Media Buying
---
In the latest episode of "Behind the Numbers," analysts Nicole Perrin and Lauren Fisher discuss dynamic creative optimization. How many marketers are using DCO, and how sophisticated are their efforts?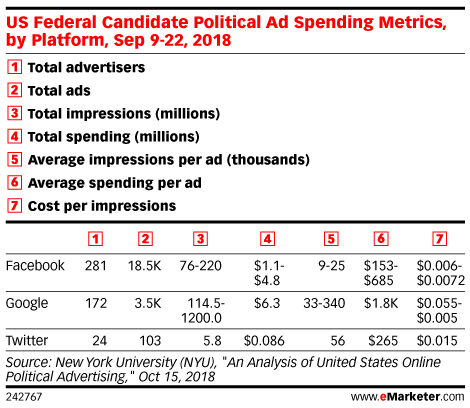 The speed and efficiency of automated ad buying makes it attractive for political advertisers working under tight schedules.
Dynamic creative optimization (DCO) uses multiple data feeds to create a personalized ad experience. To get the most out of those feeds, marketers can employ artificial intelligence (AI) to automate multiple facets of DCO. Prajwal Barthur, InMobi's director of products for advertising platforms, talked to eMarketer's Nicole Perrin about how marketers can take advantage of AI as they rely more on DCO for more personalized ad campaigns.
Once a collection of homely local ads, the New York subway system now features an array of provocative campaigns, many of them for digital native companies. In the latest episode of "Behind the Numbers," we dig into this unusual outpost of the out-of-home advertising world.
An ANA survey indicates that cost savings are why most brands turn to in-housing. While other in-housing benefits are nice, the research shows that they are often ancillary.
In a recent survey of 190 marketing influencers worldwide conducted by Ascend2, 63% of respondents said that data-driven personalization is a difficult tactic to execute.
This year, mobile will surpass TV ad spending by more than $6 billion, according to our latest ad spending forecast. By 2020, the channel will represent 43% of total media ad spending in the US—a greater percentage than all traditional media combined.
In the latest episode of "Behind the Numbers," eMarketer's Oscar Orozco and Corey McNair discuss how consumers engage with content while multitasking.
More than four of every five digital display ad dollars in the US today goes through programmatic.
Gawain Owen, UK digital strategy director at Jellyfish, explains how brands are making the decision to in-house their programmatic advertising efforts.