Social Media
---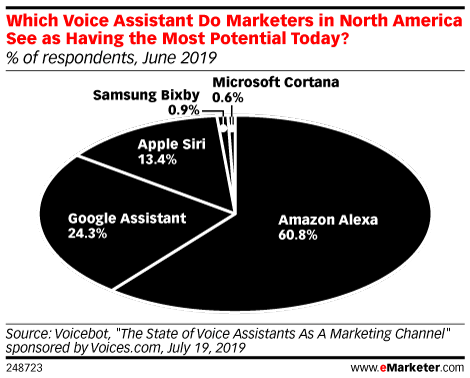 eMarketer principal analyst Victoria Petrock explains how much you can learn from someone's voice, British Airways's VR in-flight entertainment headsets and a recent facial recognition ruling against Facebook.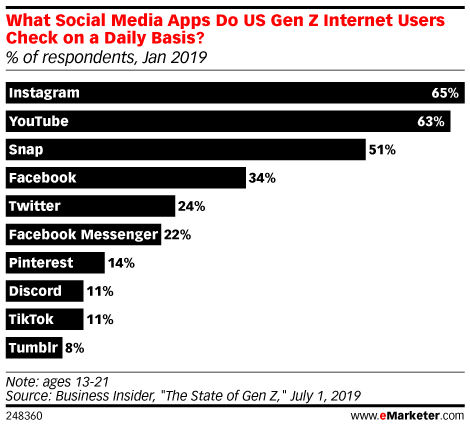 eMarketer principal analysts Nicole Perrin and Mark Dolliver join vice president of content studio Paul Verna to discuss Verizon's sale of Tumblr to Automattic, the acceleration of cord-cutting, Facebook's new movie ads, Snapchat's third pair of sunglasses and more.
eMarketer principal analyst Nicole Perrin talks about the dark side of the internet. She also discusses how Facebook can target ads without personal data and Lyft's Q2 results.
Scrolling through social media, it's hard not to be influenced by influencers. Do you need another carry-on bag? Probably not. But do you have to have it after you saw an influencer capturing its essence on the hills of Santorini, and you suddenly saw yourself there? Of course you do.
Consumers can be super picky about shopping. Some will spend hours looking for the right deal, only to back out at the last-minute because of shipping costs. Others won't consider a product unless it's accumulated enough positive ratings and reviews—or unless their closest confidants personally recommend it.
eMarketer forecasting analyst Eric Haggstrom walks us through the current cord-cutting climate, explains why CBS is suing Locast and what Dish has been up to. Vice president of content studio Paul Verna joins the discussion to chat about streaming service password sharing, a new Facebook TV video-calling device, Spotify Q2 results and more.
The second half of July means Q2 earnings are out. While some results were surprising, others showed companies' continued growth, and in one instance, even a potential rebound. We offer our analysis on six companies as well as our own forecasts.
eMarketer senior forecasting analyst Cindy Liu discusses our usage numbers for Instagram in Brazil and what's driving its popularity. Watch now.
Stacey Grier, who became Clorox's CMO in December 2018, shares similar attitudes to her predecessor. For our report on the future of Facebook advertising, eMarketer principal analyst Debra Aho Williamson spoke with Grier to find out why marketers still rely on Facebook for effective targeting and how Clorox is working alongside the social giant to make the platform a positive place for advertisers—and consumers—in the future.
Some influencers accept free products as payment for endorsements, others charge thousands of dollars for a single post. While the compensation scale varies by following and content type, some marketers are concerned that teaming up with social media influencers is getting expensive.