Social Media
---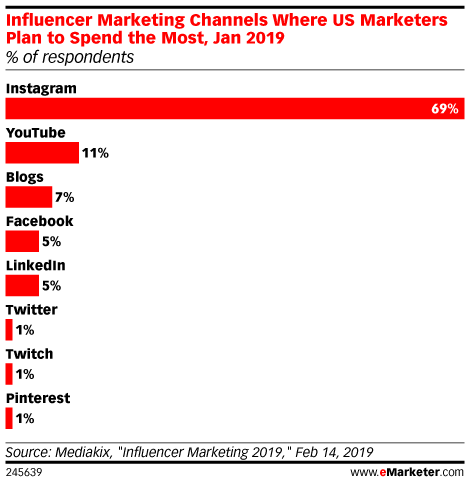 Instagram has introduced a branded content feature that will soon bring sponsored influencer posts to your newsfeed—even if you don't follow their account.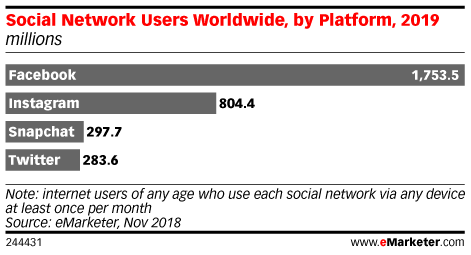 Every Friday on eMarketer's "Behind the Numbers" podcast, we discuss the most intriguing headlines of the past week. Today, we cover the ongoing debate over whether major social and digital media services are platforms or publishers. We also delve into the gig economy, the music streaming space, drone deliveries and a peak that's higher than Mt. Everest. Host Marcus Johnson leads the conversation with eMarketer guests Nicole Perrin, Aaron Root and Paul Verna.
With scant details available on how Facebook's upcoming "Clear History" tool will work, the impact on advertisers is hard to gauge. Those reliant on Facebook's business tools may take a hit, but if the feature is not widely promoted to users, it may not be adopted in significant enough numbers to meaningfully impact ad sales.
Measuring influencer attribution is already an issue for marketers, and the recent privacy updates on browsers like Apple's Safari and Google Chrome aren't going to make things easier.
According to a January 2019 survey from influencer marketing agency Mediakix, 61% of US marketers agreed that it's difficult to find the right influencers for a campaign. And more than one in four US marketers said that brand safety and alignment was a challenge when it comes to influencer marketing.
Building a social media following isn't just a great way to engage customers online, it can also help increase brick-and-mortar foot traffic.
eMarketer senior forecasting director Monica Peart unpacks our latest time spent numbers for Facebook and the factors influencing the shift. Watch now.
Direct-to-consumer (D2C) brands have traditionally relied on Facebook for cost-effective, performance-based marketing. But with climbing rates and uncertainty surrounding the roll back of Facebook's ad-targeting features, D2C marketers have started diversifying their advertising strategy.
As a last-touch channel, social networks have doubled in visit share to US retail sites in the past two years. And the overwhelming majority of social referrals come from smartphones, according to Q1 2019 data from Adobe Digital Insights.
Facebook's Cambridge Analytica scandal changed the way Americans think about online privacy. And it should come as no surprise that many have grown wary over the mishandling of personal information.