Media & Entertainment
---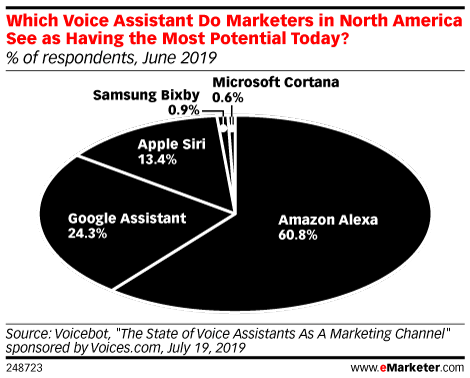 eMarketer principal analyst Victoria Petrock explains how much you can learn from someone's voice, British Airways's VR in-flight entertainment headsets and a recent facial recognition ruling against Facebook.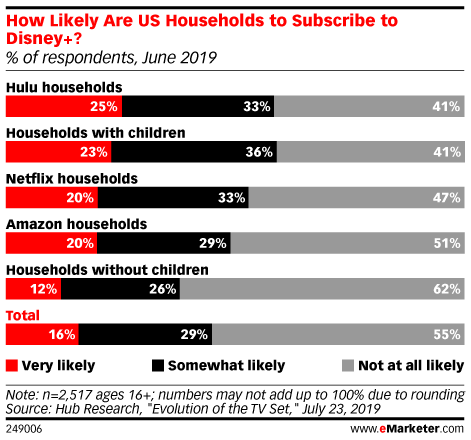 eMarketer analyst Ross Benes and vice president of content studio Paul Verna discuss the potential impact of Disney's new streaming bundle. They also explain why the CBS/Viacom merger matters, where Americans like the stream video and UK media regulations.
eMarketer forecasting analyst Eric Haggstrom shares our numbers for monthly Spotify listeners in the UK vs. the US. Watch now.
eMarketer's very own gamers, corporate account manager Brandon Galindo and sales executive Michael Bruckenthal, explain what happened at the Fortnite World Cup. What did the esports competition look like, how much did competitors win and how do parents feel about their kids participating? Then vice president of content studio Paul Verna, discusses updates to Spotify's new Ad Studio, Walmart's latest driverless delivery partnership and why DoorDash bought Caviar.
eMarketer forecasting analyst Eric Haggstrom walks us through the current cord-cutting climate, explains why CBS is suing Locast and what Dish has been up to. Vice president of content studio Paul Verna joins the discussion to chat about streaming service password sharing, a new Facebook TV video-calling device, Spotify Q2 results and more.
eMarketer senior forecasting analyst Oscar Orozco shares our numbers for traditional pay TV and the impact of on-demand streaming services like Netflix and Amazon. Watch now.
In the second of two special episodes of "Behind the Numbers," we look back at two key digital trends from earlier this year: digital privacy concerns and the acceleration of cord-cutting.
eMarketer senior forecasting director Monica Peart shares our revised ad spend for addressable TV in the US and why connected TV may be grabbing a larger share of dollars. Watch now.
In today's episode, we talk "Game of Thrones" with eMarketer account manager Alex Reidy and director of SMB sales Matt Florio, who are both fans of the show. We're also joined by vice president of multimedia Paul Verna, who hasn't watched a single episode. We discuss viewership numbers, the impact of "Game of Thrones" on workplace productivity, the likelihood of a mass viewer exodus from HBO and how brands have tapped into the show's appeal.
As more cord-cutters supplement traditional television with digital offerings, many in the TV industry are keen on the growing practice of combining linear OTT subscriptions with on-demand streaming.