Media & Entertainment
---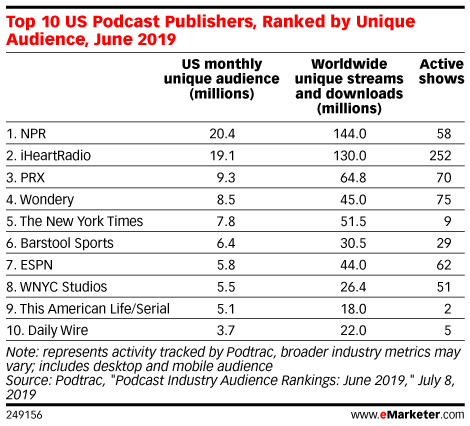 As part of our upcoming report on "The Future of the CMO," we spoke with Gayle Troberman, executive vice president and CMO of iHeartMedia. The company, formerly known as Clear Channel Communications, is a terrestrial broadcaster that owns and operates 858 stations on US airwaves.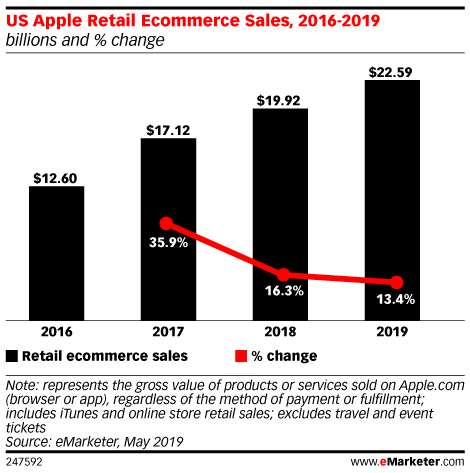 eMarketer principal analysts Mark Dolliver, Andrew Lipsman and Nicole Perrin discuss Apple's new products and services, the new Google investigation, whether privacy is dead, podcast advertising and more.
More people than ever in the US are spending time with digital audio, leading to growing advertising opportunities. To properly communicate with audiences, advertisers should make sure the right creatives are used with the right audio formats. Otherwise, they run the risk of annoying or alienating their audiences.
eMarketer forecasting analyst Eric Haggstrom shares our estimates on people watching digital video in India and why we anticipate the country's viewership will soon beat the US.
Terrestrial radio is an upper-funnel standby. But with consumers spending less time with it than ever—and more time instead with streaming audio options—radio advertisers are turning to digital to extend audience reach and increase message frequency.
eMarketer principal analyst Victoria Petrock explains how much you can learn from someone's voice, British Airways's VR in-flight entertainment headsets and a recent facial recognition ruling against Facebook.
eMarketer senior forecasting analyst Cindy Liu explores our usage numbers for connected TV in the UK, including key factors at play, like smart TVs. Watch now.
eMarketer forecasting analyst Eric Haggstrom shares our numbers for monthly Spotify listeners in the UK vs. the US. Watch now.
eMarketer's very own gamers, corporate account manager Brandon Galindo and sales executive Michael Bruckenthal, explain what happened at the Fortnite World Cup. What did the esports competition look like, how much did competitors win and how do parents feel about their kids participating? Then vice president of content studio Paul Verna, discusses updates to Spotify's new Ad Studio, Walmart's latest driverless delivery partnership and why DoorDash bought Caviar.