Media & Entertainment
---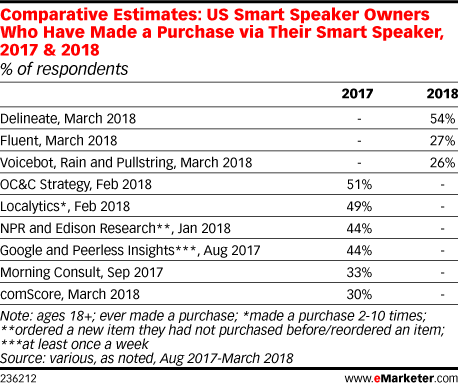 Emerging retail tech straddles the line between utilitarian and useless. Improving the customer experience is usually the end goal but when it's implemented just for the sake of showing off, consumers don't always find it useful. According to a June 2018 JDA Software survey, consumers were receptive to the idea of retail tech.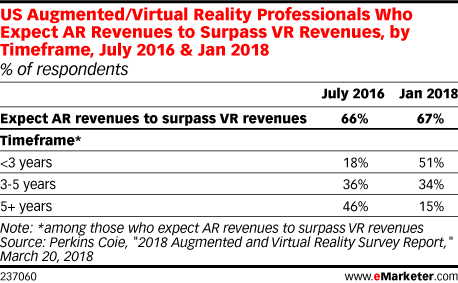 Which "reality" are marketers opting for—virtual reality or augmented reality? As the two technologies evolve, adoption patterns differ. VR remains largely rooted in the gaming industry, whereas AR is becoming mainstream thanks to a host of technological advances and big-tech backing that makes it accessible on smartphones.
Marketers say that users' fragmented media consumption is disrupting their TV advertising approach.
Ad tech vendors are trying to make bank from the digitization of TV advertising.
As visual search moves from novelty to legitimate discovery tool, consumes have raised their expectations for its utility and accuracy.
Ben Gaddis, president of ad agency T3, spoke with eMarketer's Caroline Cakebread about what's possible with AR today, and how marketers can best utilize it to create revenue generating experiences.
Keith Soljacich, vice president of experiential technology at Digitas, discusses the state of augmented reality and what a brand's presence could look like in an augmented world.
A survey of US and UK millennials found that—surprise—many would be comfortable using a variety of new technologies while shopping.
For many consumers, tried-and-true devices are more exciting than the latest gadgets.
In the latest episode of "Behind the Numbers," we chat about how many US connected TV users there are, what that viewership looks like and some of the hurdles the space needs to overcome before it can thrive.