Media & Entertainment
---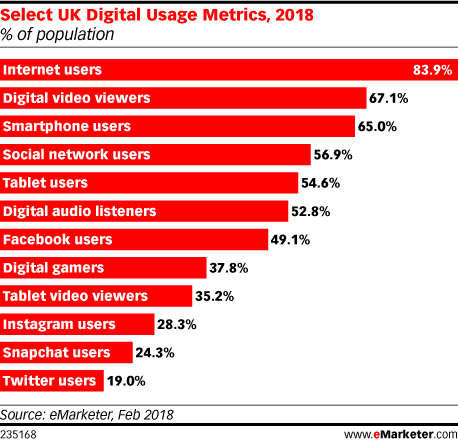 What they're watching is changing, though, with long-form becoming increasingly important—something that marketers have noted with interest.
eMarketer's chief content officer and co-founder, Geoff Ramsey, discuss one of the most serious challenges the digital industry has ever faced: consumers' disintegrating trust in brands, media companies and social platforms.
Podcasting is becoming a mainstay in consumer media time in Canada, and brands are looking to better understand the opportunities in this emerging category.
Consumers continue to shift the way they view video, forcing marketers to get more inventive with their campaigns and placements. Matt Fanelli, senior vice president of MNI Targeted Media, spoke with eMarketer about what he thinks people will be buzzing about at the upcoming NewFront and Upfront presentations.
Damian Collier, founder and CEO of Blend Media, explains the opportunities and barriers for 360-degree video.
Marketers discuss how much VR, AR and MR—or mixed reality—will grow and coalesce.
Industry leaders discuss VR as a tool for planning, designing and testing new retail concepts.
Vinay Narayan, executive director of strategy for HTC Vive, explains why the enterprise market is key to more widespread adoption of VR.
Spotify's stock market debut is a testament to the power of on-demand music streaming, a model that has helped reverse the music industry's long decline. On the latest episode of eMarketer's "Behind the Numbers" podcast, we dig into the reasons for Spotify's success, and consider the challenges the company may face in coming years.
Amazon is known for its convenience, selection and competitive prices, but its trove of user-generated reviews is also a valuable asset.