Media & Entertainment
---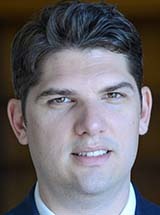 Joshua Dyck, professor and co-director of the Center for Public Opinion at the University of Massachusetts Lowell, discusses why esports has drawn so many teens, and how advertisers can insert themselves into the gaming community.
Although connected TV advertising makes up a small portion of overall video ad spending, and has its share of challenging dynamics, it's expected to grow in the coming years as audiences continue to embrace digital streaming on their living room screens. Paul Verna, eMarketer's principal analyst, video, examines the connected TV space through the lens of advertising opportunities and challenges.
Which "reality" are marketers opting for—virtual reality or augmented reality? As the two technologies evolve, adoption patterns differ. VR remains largely rooted in the gaming industry, whereas AR is becoming mainstream thanks to a host of technological advances and big-tech backing that makes it accessible on smartphones.
Ed LaHood, CEO of augmented reality platform Thyng, talks about the state of the AR ecosystem, how it's changing and what that means for marketers.
Millennials may not watch as much TV as previous generations, but their engagement with the TV content they do watch may actually be deeper than other groups.
Every week on eMarketer's "Behind the Numbers" podcast, we take a few minutes to discuss some of the most intriguing headlines of the past seven days. This week, some of the topics we're talking about include Walmart's entry to New York City and a new way to buy concert tickets.
Pinterest launched visual search three years ago, and it now sees 600 million visual searches per month. eMarketer's Yory Wurmser spoke with Omar Seyal, head of discovery product at Pinterest, about what the platform has learned about consumer visual search behavior.
Tony Bevilacqua, founder and CEO of augmented and virtual reality measurement platform Cognitive3D, discusses the metrics available for marketers that want to measure augmented reality experiences.
John Keefe, bot developer and app product manager at Quartz, discusses how the digital publisher uses Facebook Messenger to create loyal readers.
Podcasting is one of the fastest-growing advertising media, with the IAB and PwC projecting the US market will more than double ad spending from 2017 to 2020 to $659 million.