Technology
---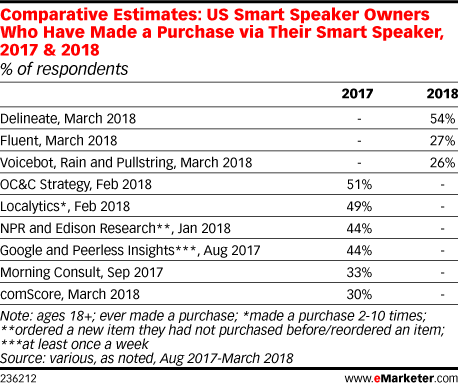 Emerging retail tech straddles the line between utilitarian and useless. Improving the customer experience is usually the end goal but when it's implemented just for the sake of showing off, consumers don't always find it useful. According to a June 2018 JDA Software survey, consumers were receptive to the idea of retail tech.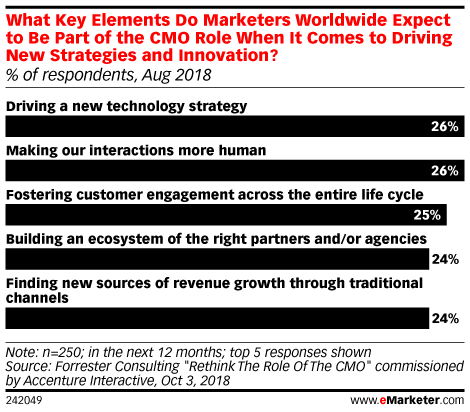 According to a new study, CMOs will likely pay more attention to technology strategies and making their interactions more human in the next year.
Ben Gaddis, president of ad agency T3, spoke with eMarketer's Caroline Cakebread about what's possible with AR today, and how marketers can best utilize it to create revenue generating experiences.
Retailers have been implementing in-store tech and omnichannel options to meet the perceived demands of the modern shopper. A recent RIS News survey found many US internet users are interested in shopping options like "grab and go" technology, while fewer were keen on virtual reality or robots.
Ted Dhanik, CEO and co-founder of ad tech firm engage:BDR, spoke about how publishers can use cryptocurrencies to get paid faster.
Quorum mined statements from members of Congress over the past decade and found that they talk more about technology than any other sector of the economy.
Bennett Hong, CTO of adtech company Jingshuo, discusses what's keeping advertisers in China from adopting blockchain technology.
For the fourth straight year, RichRelevance checked in with US internet users about their attitudes toward different retail technologies—from facial recognition to robots. Interestingly, fewer respondents find certain tech to be creepy compared to how they felt in past years.
Emerging technologies like augmented reality and visual search offer new promise for retail apps as they evolve beyond simply reducing friction toward surprising and delighting their users.
According to a survey of augmented and virtual reality users worldwide, smartphones will play a much larger role and stores will have much smaller floor space. But change won't happen overnight.