Advertising & Marketing
---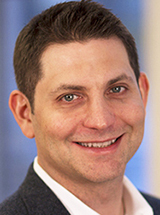 eMarketer's Lauren Fisher recently spoke with Lorne Brown, CEO of Operative about how TV businesses are looking at programmatic as a way to win some digital ad dollars from the Facebook-Google duopoly.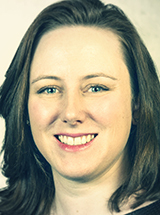 Amanda Martin, director of enterprise partnerships at Goodway Group discusses why it's a no-brainer for programmatic buyers to bring historically traditional media channels under the broader automation umbrella.
While adoption of multichannel attribution models is increasing, the growth rate has slowed. eMarketer lowered its 2018 multichannel attribution adoption estimates from 62.0% to 54.0%.
Gating content and offers can provide marketers with valuable data for lead generation. However, asking for too much information can turn users off from a brand.
In the latest episode of "Behind the Numbers," analyst Nicole Perrin joins us in the studio to discuss consumer attitudes about advertising and why so many people are resistant to ads. Who are the ad blockers, what are they actively blocking, and what could help turn them around?
Research shows that last-click attribution remains popular, multichannel attribution is gaining popularity and content marketing attribution is difficult to analyze.
With digital marketing constantly evolving, marketers are frequently on the lookout for new tactics and technologies that could improve margins and increase revenue. But for those looking to change up how they evaluate their media spend, there are network effects and sunk costs that interfere.
Catherine Williams, chief data scientist at Xandr, spoke about how ad buyers are making sure they don't overpay for impressions.
As digital marketing becomes more automated, marketers are allocating more of their budgets to marketing technology. Research indicates CMOs spend about 30% of their budgets on tech products.
In the latest episode of "Behind the Numbers," eMarketer's Ross Benes talks with Jon Romano, vice president of agency development at SpotX, about how ad buyers accidentally overlook connected TV inventory.