Advertising & Marketing
---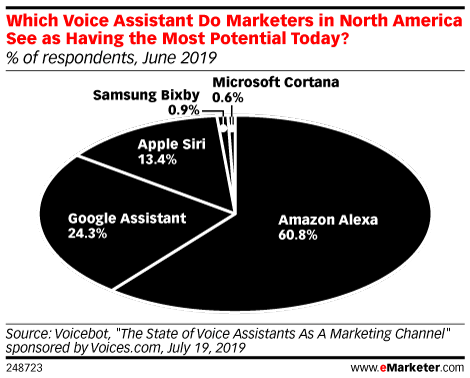 eMarketer principal analyst Victoria Petrock explains how much you can learn from someone's voice, British Airways's VR in-flight entertainment headsets and a recent facial recognition ruling against Facebook.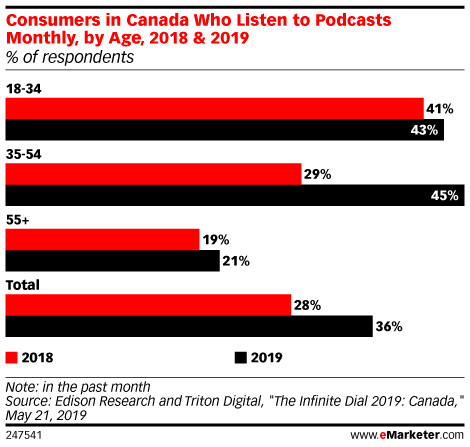 In Canada, podcasts are increasingly becoming part of advertisers' content marketing menu, and many brands are investing in podcasts to deliver branded or sponsored content. And there's good reason for them to do so: According to the Reuters Institute for the Study of Journalism, about a third (29%) of internet users in Canada listen to podcasts.
Straddling the analogue and digital divide, Xers are readily reachable by marketers, but they can be picky when it comes to where and how they want to interact with ads. We spoke with demographics thought-leaders about this generation's device and media usage.
eMarketer principal analysts Mark Dolliver and Nicole Perrin discuss a new bill banning autoplay video, the details of the Capital One hack, why a drone fell out of the sky and more.
The short-form video app TikTok has become immensely popular among a new generation of video creators and their fans, leading some to believe that it could eventually dethrone YouTube as the preeminent platform for up-and-coming video creators.
eMarketer analysts discuss our digital ad spend by industry forecasts, exploring verticals such as automotive, CPG, financial services, healthcare and pharmaceutical, travel and retail.
Retail messaging can often feel like a game of Goldilocks. Too many messages can frustrate and push consumers away, while fewer communications can put the brand at risk of no longer being relevant.
As the January 1, 2020 deadline to comply with the California Consumer Privacy Act (CCPA) looms, marketers remain confused and concerned, particularly as amendments continue to mount. This month, government officials voted on seven new amendments covering everything from information collected for loyalty programs to consumer request disclosure methods.
eMarketer senior forecasting analyst Oscar Orozco breaks down our UK digital ad spending numbers by industry and reasons why the region's ad market is fundamentally stronger than others. Watch now.
eMarketer principal analyst Nicole Perrin walks us through the implications of the British Airways data breach. She also discusses 2019's podcast revenues and helps you decipher when you see a digital political ad.