Advertising & Marketing
---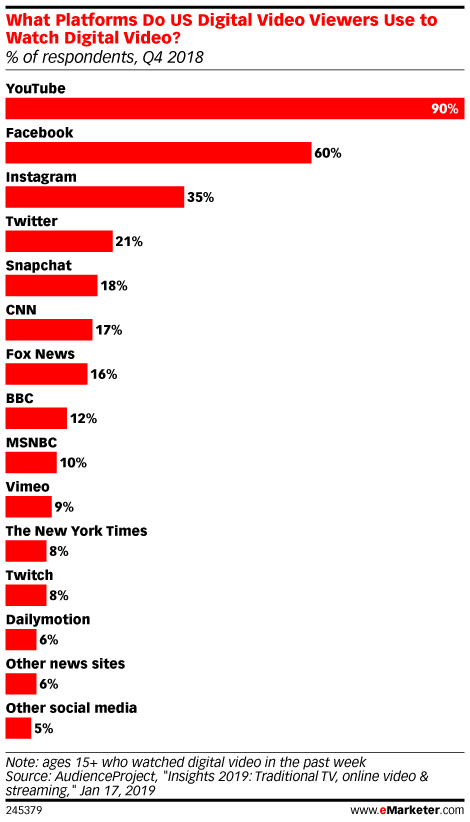 Social video ad spending in the US will reach $14.89 billion in 2021, growing 44% from 2019, according to our latest forecast. It will then account for 30.4% of total video ad spending.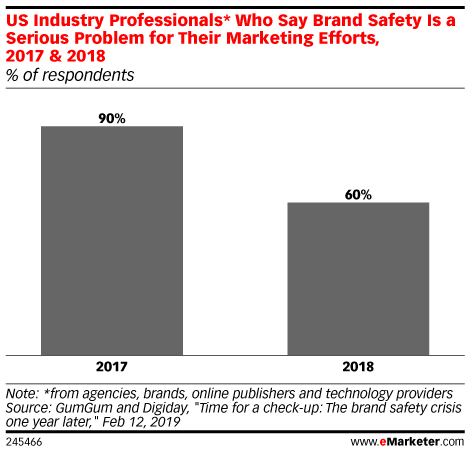 Brand safety is a serious concern for 60% of the ad industry professionals GumGum and Digiday surveyed in November 2018. But that's down from 90% in 2017.
Half of US internet users have concerns about facial recognition, according to data from The Brookings Institution.
In large organizations, departments are often not designed or encouraged to work together. And the only way to fix this is with the support of top-level management.
Earlier this week, 3,000 marketing industry professionals gathered for LiveRamp's RampUp conference at the Fairmont Hotel in San Francisco to discuss the latest marketing technology developments. One theme that stood out was that while marketers are making headway with advanced TV, it's early days with TV ad innovations.
In the latest episode of "Behind the Numbers," we look at the state of augmented reality today and what the future may hold. Will AR largely be a smartphone function, or will other devices come into play?
Because of in-app ad spend's recent surge, getting accurate in-app viewability measurements is a big deal for mobile marketers. We forecast that $77.03 billion will be spent on in-app advertising in the US this year, up 25.1% over 2018.
Big news means bigger earnings for Twitter—and their Q4 2018 revenues, which beat expectations, proves that the company was able to leverage its real-time conversation appeal to bolster video ad sales during the big news events of the past year.
In today's episode of "Behind the Numbers," we're talking about out-stream video ads that might not get viewed. How concerned should advertisers be?
This year will mark a major milestone in the world of advertising. For the first time, digital ad spending in the US will exceed traditional ad spending, according to eMarketer's latest forecast. By 2023, digital will surpass two-thirds of total media spending.