Advertising & Marketing
---
In a significant move for the company's larger advertising goals, Amazon is rebranding its barely six-month-old streaming service to further ramp up its ad-supported video strategy.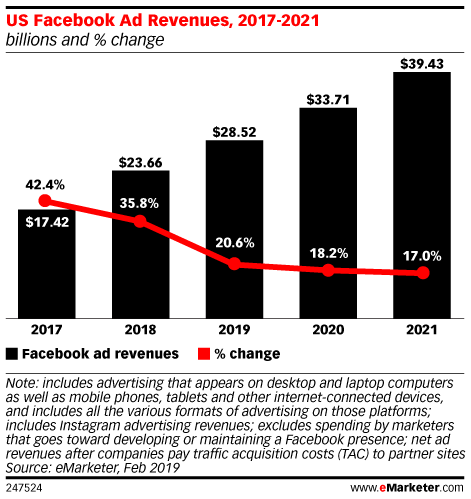 After a year of rumors, Facebook confirmed its plans to create a financial system based off a new cryptocurrency called Libra. While the company derives a majority of its revenues from advertising, it's clear that it's been trying to diversify its income, and this new digital currency—along with its new digital wallet feature Calibra—is the next step in executing this strategy.
Furniture is one of the fastest-growing categories in ecommerce today. More consumers have come around to the idea of purchasing furniture online, and new direct-to-consumer (D2C) companies are entering the space, hoping to win market share by streamlining aspects of the customer experience like cost, shipping and installation.
Digital's share of time spent is above 50% in China, US, UK, South Korea and Canada, but under 50% in France, Germany, Japan and India. 
Direct-to-consumer (D2C) companies continue to disrupt traditional retail, and taking note of their marketing investment strategies might benefit traditional retailers that see these digitally-native newborns as competition.
eMarketer forecasting director Shelleen Shum discusses our numbers on internet usage in China and the closing gap between urban and rural populations. Watch now.
eMarketer principal analysts Lauren Fisher and Karin von Abrams, senior analyst Bill Fisher and research analyst Matteo Ceurvels reflect on the first year of the European Union's General Data Protection Regulation (GDPR). How has it affected business and everyday life? And what does the future hold for similar legislation in the US and elsewhere?
According to a January 2019 survey from influencer marketing agency Mediakix, 61% of US marketers agreed that it's difficult to find the right influencers for a campaign. And more than one in four US marketers said that brand safety and alignment was a challenge when it comes to influencer marketing.
In an IAB poll of marketers, half of the respondents defined OTT as streaming video that appears on any screen and 48% defined OTT as streaming video that appears on a TV screen.
Most business-to-business (B2B) marketers do some sort of content marketing, but they often do not measure the payoff of their content efforts.