Advertising & Marketing
---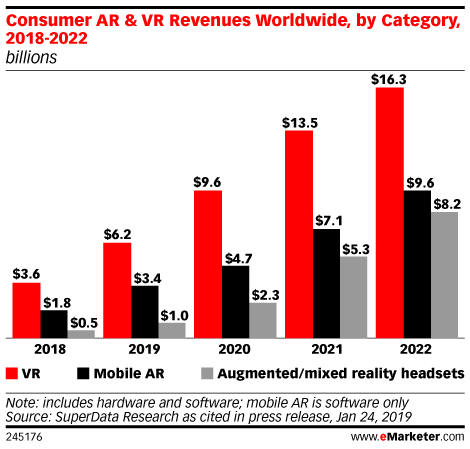 In the latest episode of "Behind the Numbers," we look at the state of augmented reality today and what the future may hold. Will AR largely be a smartphone function, or will other devices come into play?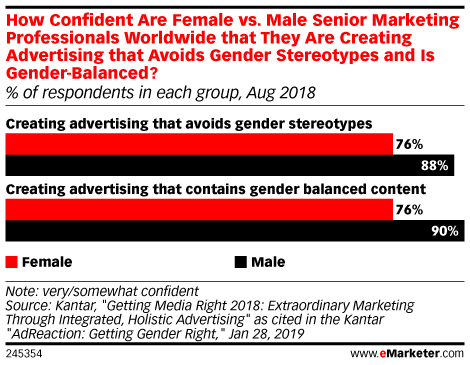 Worldwide, 76% of female and 88% of male marketers believe they avoid gender stereotypes when creating advertisements, according to "Getting Media Right 2018," a global survey from Kantar.
In a poll conducted by ad measurement firm Integral Ad Science (IAS), 69.0% of agency executives say that fraud is the biggest hindrance to ad budget growth, compared with more than half (52.6%) of brand professionals who said the same.
In today's episode of "Behind the Numbers," we're talking about out-stream video ads that might not get viewed. How concerned should advertisers be?
This year will mark a major milestone in the world of advertising. For the first time, digital ad spending in the US will exceed traditional ad spending, according to eMarketer's latest forecast. By 2023, digital will surpass two-thirds of total media spending.
Some marketers turn to data scientists as they look to improve their ad measurement and digital attribution capabilities.
That's the date the International Bureau of Weights and Measures has designated as the transition to a new definition of the kilogram. What does the kilogram have to do with TV ad measurement? It illustrates the need to update old standards to reflect new technologies and user behaviors.
Netflix is still the king of streaming, but will its subscription-based model be able to sustain the business as cheaper, ad-supported platforms enter the streaming space?
One of the biggest trends in advertising this year will be consumer privacy and security concerns, which has forced marketers to get their data houses in order.
There's a lot of potential for programmatic advertising in account-based marketing, but a foundation must be put in place first.