Advertising & Marketing
---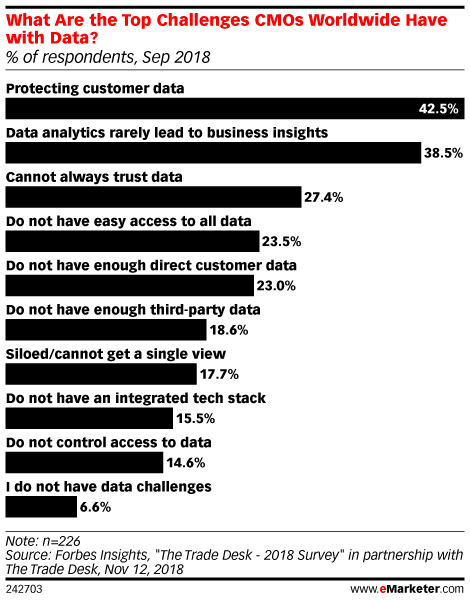 Amid prevalent data breaches and growing consumer distrust over personal data, regulators are becoming more stringent on imposing fines for those who violate privacy laws.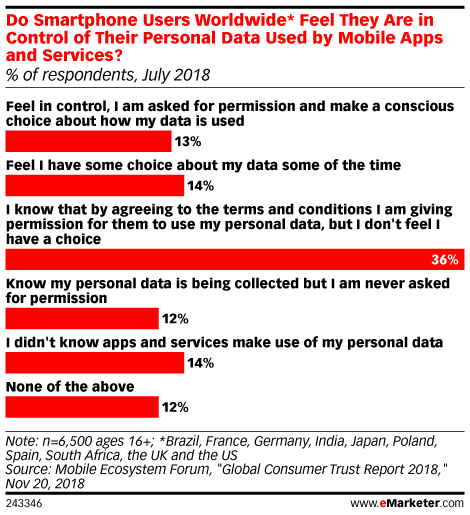 To satisfy their most loyal advertisers, some media companies are creating new data-driven ad products and services.
Smart glasses, like Google Glass, failed in the consumer space but are finding success in workplaces.
In the latest episode of eMarketer's "Behind the Numbers," analysts Karin von Abrams and Bill Fisher break down eMarketer's latest estimates for programmatic in the UK, Germany and France, and discuss market outlooks amid heightened regulatory oversight and growing privacy concerns.
In this on-demand Meet the Analyst Webinar, eMarketer senior analyst Mark Dolliver, shares what digital marketers can expect, and insight on how to prepare your strategy for the year ahead. Topics discussed include digital's reinvention of physical retail, voice technology, social media and more.
The ecommerce giant is leveraging its trove of first-party data to help brands target prospective customers with free swag.
eMarketer's "Do You Have a Second?" is a mini-podcast that offers a quick hit of the latest digital data. Today, we're talking about Super Bowl ads, Nielsen and Google's new cross-device measurement deal, and 5G smartphones.
The TV and OTT landscapes continue to shift and slide as consumers adopt digital video and streaming options, and the companies producing long-form content make bets on where audiences will spend their time. Here are eight digital video market predictions for 2019.
In the past few years, some key ecommerce players—including Amazon, China's Alibaba, and eBay—have rolled out visual search tools that allow users to submit images as queries instead of text.
Privacy laws and data scandals have thrust third-party data in the spotlight. In the meantime, most marketers continue to rely on data they obtain from other firms.