Advertising & Marketing
---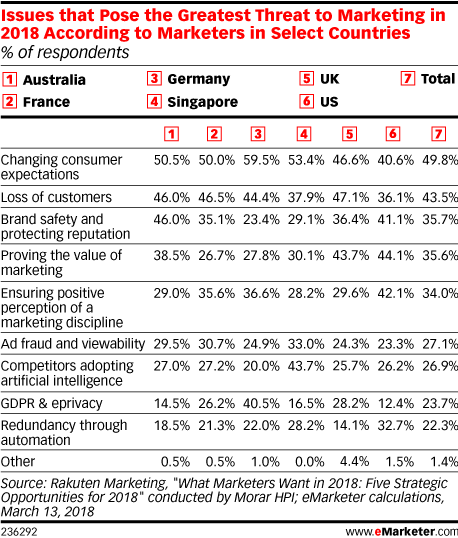 Research from Confiant shows that raising price floors isn't a panacea for ad buyers hoping to avoid fraud.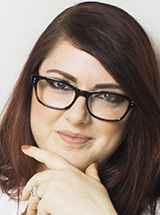 Megan Harbold, vice president of ecommerce at The Mars Agency, explains the challenges of advertising on Amazon.
Tony Bevilacqua, founder and CEO of augmented and virtual reality measurement platform Cognitive3D, discusses the metrics available for marketers that want to measure augmented reality experiences.
In 2018, an estimated 21.4 million web users in Germany will block ads on a digital device at least monthly—equivalent to 32.0% of internet users and 26.2% of the population.
eMarketer estimates that the number of people in France using ad blocking software or tools at least once per month reached 14.1 million in 2017, and will pass 16 million in 2019.
A survey of US and UK millennials found that—surprise—many would be comfortable using a variety of new technologies while shopping.
For many consumers, tried-and-true devices are more exciting than the latest gadgets.
Brands taking stances on hot-button issues can be risky. But in an increasingly polarized political climate, some are courting controversy and can afford to alienate a vocal minority.
Nick Flood, deputy managing director of digital at Dennis Publishing, talks about how communicating with consumers can combat ad blocking.
Patrick Edlefsen, managing director of D/A/CH at Sizmek, talks about how brands and publishers are upping their game in response to increasing ad blocking in Germany.