eMarketer Podcasts
---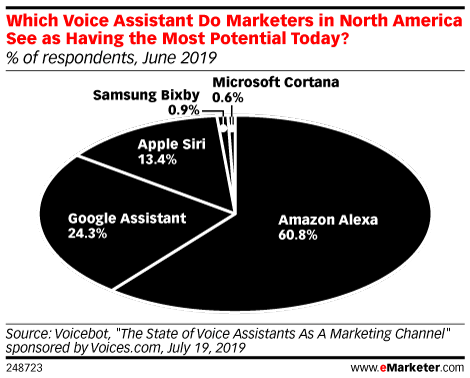 eMarketer principal analyst Victoria Petrock explains how much you can learn from someone's voice, British Airways's VR in-flight entertainment headsets and a recent facial recognition ruling against Facebook.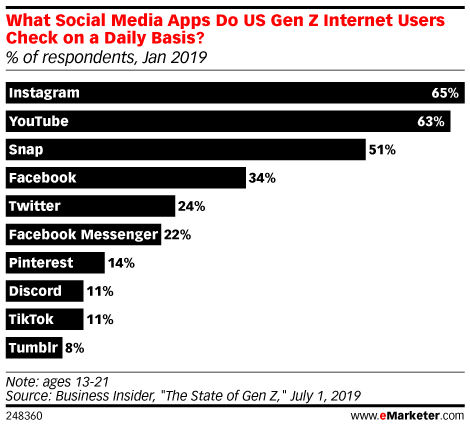 eMarketer principal analysts Nicole Perrin and Mark Dolliver join vice president of content studio Paul Verna to discuss Verizon's sale of Tumblr to Automattic, the acceleration of cord-cutting, Facebook's new movie ads, Snapchat's third pair of sunglasses and more.
Principal analyst Lauren Fisher joins guest host and fellow principal analyst Nicole Perrin to discuss Amazon's plans to offer video ad inventory to demand-side platforms dataxu and The Trade Desk. They also talk about our new programmatic fee estimates, Microsoft's purchase of ad-tech firm PromoteIQ and Facebook's offer to pay for news.
eMarketer principal analysts Mark Dolliver and Nicole Perrin discuss a new bill banning autoplay video, the details of the Capital One hack, why a drone fell out of the sky and more.
eMarketer principal analysts Nicole Perrin and Andrew Lipsman discuss what makes for a good loyalty scheme. They also break down Pinterest's Q2 results, the impact of a negative review and lessons learned from Amazon Prime Day 2019.
eMarketer forecasting analyst Eric Haggstrom walks us through the current cord-cutting climate, explains why CBS is suing Locast and what Dish has been up to. Vice president of content studio Paul Verna joins the discussion to chat about streaming service password sharing, a new Facebook TV video-calling device, Spotify Q2 results and more.
eMarketer principal analyst Mark Dolliver discusses the oft-forgotten Generation X. He also explains the implications of the rise of the Hispanic population in the US and why email still rules conversational marketing.
eMarketer principal analysts Nicole Perrin and Andrew Lipsman, along with senior forecasting director Monica Peart, discuss Q2 results for Amazon and Google. They also chat about Equifax's $700 million fine, Amazon delivering packages to your trunk and interesting findings from Prime Day.
eMarketer principal analyst Nicole Perrin shares her latest findings on the customer experience, focusing on messaging frequency, loyalty marketing and what to do about those crumbling cookies.
In the first of two special episodes of "Behind the Numbers," we look back at three key digital trends from earlier this year: Facebook ad revenues, digital disruption in retail and the surge of voice assistants.