eMarketer Podcasts
---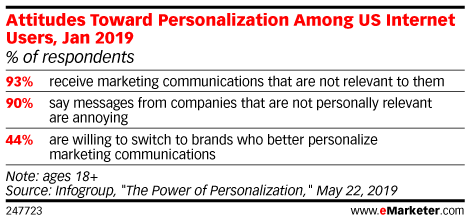 How are personlization strategies being executed? Is there difference between relevance and personalization? How does AI fit in? We ponder these questions with eMarketer principal analyst Nicole Perrin.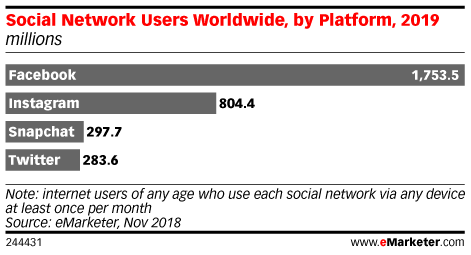 Every Friday on eMarketer's "Behind the Numbers" podcast, we discuss the most intriguing headlines of the past week. Today, we cover the ongoing debate over whether major social and digital media services are platforms or publishers. We also delve into the gig economy, the music streaming space, drone deliveries and a peak that's higher than Mt. Everest. Host Marcus Johnson leads the conversation with eMarketer guests Nicole Perrin, Aaron Root and Paul Verna.
eMarketer vice president of research Jennifer Pearson unpacks a new study from Common Sense Media on screen use among teenagers and adults. How does screen time affect sleep? How do teens and their parents perceive their own, and each other's, level of smartphone use? And how does the study compare with other research on this subject?
eMarketer principal analyst Victoria Petrock joins us to discuss the implications, both positive and negative, of the use of artificial intelligence in video content. What are "deepfakes," and how will they play out in politics, social media, entertainment and business?
eMarketer senior analyst Jasmine Enberg examines the implications of WhatsApp's latest strategic moves, including its decision to launch an ad platform in 2020 and a mobile payments system in India.
eMarketer principal analyst Andrew Lipsman joins us to discuss the latest in clothing subscriptions. Why are retailers like Urban Outfitters getting into this business? What consumer trends are fueling these companies' decisions? And what the heck is a "rundle"?
eMarketer senior analyst Bill Fisher joins "Behind the Numbers" to discuss the business implications of England's unprecedented success in the football Champions League and Europa League competitions.
eMarketer principal analysts Lauren Fisher and Karin von Abrams, senior analyst Bill Fisher and research analyst Matteo Ceurvels reflect on the first year of the European Union's General Data Protection Regulation (GDPR). How has it affected business and everyday life? And what does the future hold for similar legislation in the US and elsewhere?
eMarketer principal analyst and mobile authority Yory Wurmser discusses the implications of the US government's restrictions on Huawei. What is the administration's concern? How much will these measures affect Huawei's business? And what might this mean for US companies?
On the week of the TV upfronts, we're joined by eMarketer's vice president of multimedia Paul Verna to discuss why this annual event is still a big deal in the television industry. After all, isn't TV ad spending trending downward? And wasn't streaming supposed to be the death knell of TV?