Mobile
---
Despite the rapid rise of digital, time spent with traditional media remains dominant in France. However, as consumers max out on how much they can multitask per day and reach a media saturation point, total time spent with media will likely plateau in the next several years.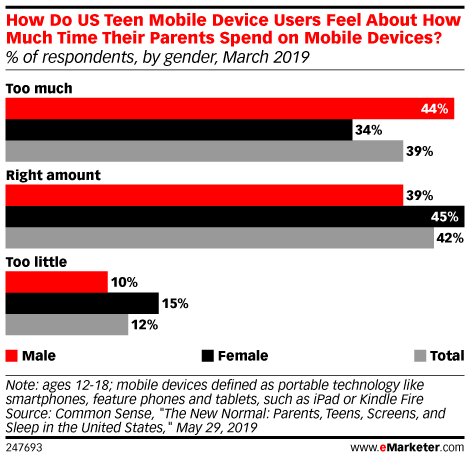 eMarketer vice president of research Jennifer Pearson unpacks a new study from Common Sense Media on screen use among teenagers and adults. How does screen time affect sleep? How do teens and their parents perceive their own, and each other's, level of smartphone use? And how does the study compare with other research on this subject?
eMarketer senior analyst Jasmine Enberg examines the implications of WhatsApp's latest strategic moves, including its decision to launch an ad platform in 2020 and a mobile payments system in India.
Thousands of new shopping apps continue to pop up in Apple's App Store and the Google Play store each year as consumers gear their shopping habits towards mobile. But the increase in competition might be causing smaller retailers and startups to think twice about investing in app development, especially on the iOS marketplace.
In today's episode, we spotlight mobile banking in Asia. How are young entrepreneurs in China using their smartphones to disrupt the financial services industry? What is South Korea doing to make banking fun? What new apps are teaching children how to manage their money? And what do bankers need to know about the mobile generation?
eMarketer senior forecasting analyst Oscar Orozco shares our latest time spent numbers for tablets and why once-popular tablet activities like video viewing and shopping are becoming preferred elsewhere. Watch now.
In today's "eMarketer Daily Forecast" video, forecasting analyst Showmik Podder sheds light on why the British are spending more and more time watching video on their smartphones. Watch now.
Fewer people in the US are accessing social networking sites via computers, with the majority of users now exclusively on mobile devices. We forecast that 51.7% of US social network users will be mobile-only in 2019.
In today's "eMarketer Daily Forecast" video, forecasting director Shelleen Shum explores how many Americans only use their phone, and nothing else, to browse the internet. Watch now.
Gaming has gone mainstream, with 86% of internet users worldwide noting they have gamed on at least one device within the past month, and that figure climbed to 92% among those ages 16 to 24, according to a March 2019 report from GlobalWebIndex.