Mobile
---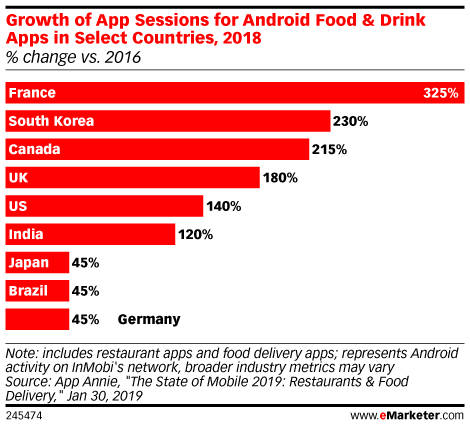 Consumers are embracing mobile delivery as they get comfortable with mcommerce, and quick service restaurants are seizing the opportunity.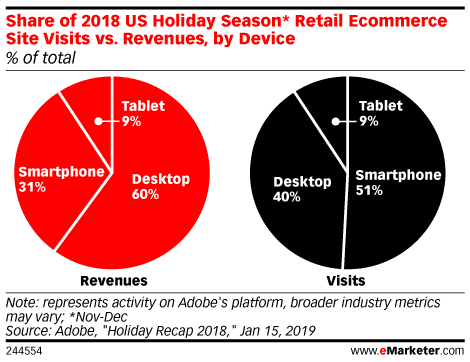 The 2018 retail holiday season was exceptionally strong, with the highest growth rates for brick-and-mortar and ecommerce sales since 2011. Online spending performed noticeably better than the industry's already optimistic expectations.
Facebook reported its Q4 2018 earnings on Wednesday, beating expectations for ad revenue and user growth. In this eMarketer Analyst Insight, Senior Analyst Jasmine Enberg and Principal Analyst Debra Aho Williamson explain four key takeaways for advertisers.
"Time is money" has never had more meaning than it does today. The attention economy has become another challenge for advertisers—particularly on mobile devices where users have lower tolerances for attention-grabbing ads. But short attention spans may have met their match in playable ads, which embed games or puzzles into ad units.
In the latest episode of eMarketer's "Behind the Numbers," analyst Debra Aho Williamson highlights some of her predictions for social media in 2019. What's in store for Facebook? What pitfalls must Instagram avoid? Will the stories format continue to win over users?
Most people think of gamers as Xbox-obsessed teenagers, but it turns out that mobile is by far the more popular place to play.
No social app since Snapchat has succeeded in capturing significant usage in the US. But the Chinese-owned, short-video app TikTok is enjoying sudden growth in popularity. Can it buck the trend and challenge the existing social networks?
In the latest episode of "Behind the Numbers," eMarketer's Yory Wurmser and Rahul Chadha discuss key trends we see for next year, including the growth of mobile commerce (but the continued consumer reluctance to embrace mobile proximity payments in the US), shifting attitudes about mobile screen time and emerging challenges for advertisers.
This year, 23.8 million US millennials will have used a wearable device at least once per month. That's roughly a third of the millennial population, according to our estimates.
Adoption of wearables among teens is low. Just one in 10 internet users ages 12 to 17 will use a wearable device in 2018.