Mobile
---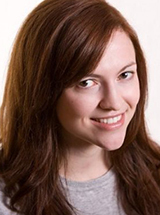 Liz Cole, vice president and group director of social strategy at Digitas, discusses how marketers can tap into the interactive and personal nature of Facebook Messenger.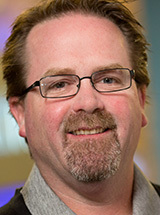 John Duffy, co-founder and CEO of 3Cinteractive, discusses the new texting standard set to replace SMS and what it means for marketers.
In the latest episode of "Behind the Numbers," eMarketer's Mark Dolliver discusses how teens indulge in too much screen time, and the extent to which they and their parents see this excessive usage as a problem.
It seems like teenagers would appreciate taking a break from their smartphones, if only they knew how.
Although their children are digital natives, many US parents worry their kids are too enthralled by device screens. But the remedies have downsides, too.
Apps are integral to the lives of four in 10 US mobile app users, yet many think they could survive without them, according to a new survey by ThinkNow Research.
Every week on eMarketer's "Behind the Numbers" podcast, we take a few minutes to discuss some of the most intriguing headlines of the past seven days. This week, some of the topics we're talking about include Google's expected return to China, plus a new kind of tutor.
How big is the worldwide market for messaging apps and where is the growth strongest? On the latest episode of "Behind the Numbers," we dig into the data and trends with eMarketer's Andrea Szasz and Rahul Chadha.
Peter Lenz, senior geospatial analyst at Dstillery, discuss how advertisers are using data from maps to reveal trends and improve ad targeting.
Some consumers don't mind handing over personal information, such as their phone number, in exchange for something in return—like a discount. But if they feel they're getting flooded with too many messages from brands, they'll simply unsubscribe.