Mobile
---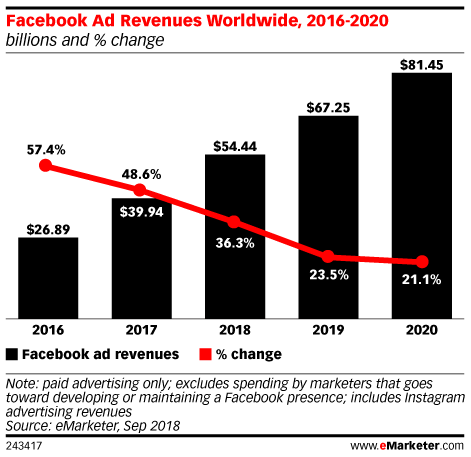 The recent news that Facebook is in early stages of combining the messaging features of several of its properties, as reported by The New York Times last week, raises many questions about how advertisers and users will be affected. In this eMarketer Analyst Insight, Debra Aho Williamson and Jasmine Enberg explain what it could mean for these two groups.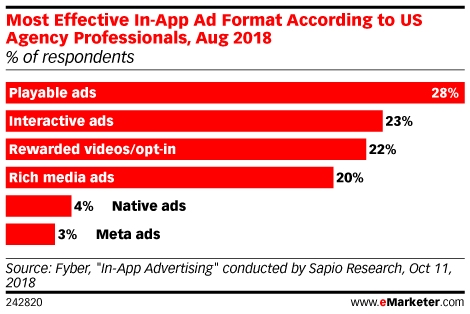 "Time is money" has never had more meaning than it does today. The attention economy has become another challenge for advertisers—particularly on mobile devices where users have lower tolerances for attention-grabbing ads. But short attention spans may have met their match in playable ads, which embed games or puzzles into ad units.
In the latest episode of "Behind the Numbers," mobile analyst Rahul Chadha breaks down eMarketer's latest estimates for the booming mobile video advertising market, and digs into the underlying drivers.
As new voice tech has emerged, functions normally embedded in phones have begun shifting to smart headphones, aka hearables.
Mobile payments have been thought to be on the cusp of widespread adoption for several years now. But most consumers have responded to the technology with a noncommittal shrug.
Gen Xers' wearable usage is rising, albeit slower than it has in past years. By the end of 2018, 15.4 million Gen Xers will have used a wearable device at least once per month, up from 14.0 million in 2017.
The multilayered approach that scammers use to siphon money highlights the cat-and-mouse problem of policing ad fraud.
Social behaviors are shifting to stories. Advertisers want to be where users are, but how can they create effective ad campaigns that drive results? We spoke with executives at Facebook, Instagram and Snapchat to get the secrets to story advertising success.
Mobile video advertisers are on the hunt for ways to make their ads more engaging, and not just another commercial consumers have to tolerate. Rewarded video ads—also known as value exchange ads—seem like the answer, but are the benefits worth the cost?
This year, there will be 82.5 million mobile phone P2P payment users in the US, according to eMarketer estimates.