Mobile
---
Americans are spending less time with most major media, with one major exception: smartphones. eMarketer has curated this Roundup of articles, insights and interviews to break down the key trends in mobile marketing today.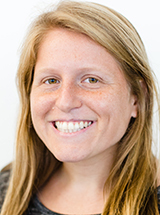 Arielle Vogelstein, growth principal at Via, talks about Snapchat's advertising potential.
Recent improvements in computer-vision technology have finally made this dream a reality, and the biggest technology companies, including Pinterest, Google, Amazon, Microsoft and eBay, now have visual search tools.
In its latest advertising forecast, eMarketer sharply lowered its projections for Snap's US ad revenue for 2018 and beyond, as an increasingly automated buying system brings down prices.
Pinterest launched visual search three years ago, and it now sees 600 million visual searches per month. eMarketer's Yory Wurmser spoke with Omar Seyal, head of discovery product at Pinterest, about what the platform has learned about consumer visual search behavior.
Stephen Driscoll, vice president of marketing at AARP, discusses why email has remained relevant for marketers in today's fast-paced digital world.
On average, smartphone users worldwide delete their apps 5.8 days after they last used them, and 40% of them will reinstall.
Apps vs. mobile sites has been the subject of debate since the dawn of smartphones. For a period it seemed like apps fell out of favor, but there is proof that trend is reversing in the retail industry.
Jed Schneiderman, co-founder and president of Tapped Mobile, talks about the big issues marketers need to focus on today, and the trends that might not be worth their time.
John Duffy, co-founder and CEO of 3Cinteractive, discusses the new texting standard set to replace SMS and what it means for marketers.