Mobile
---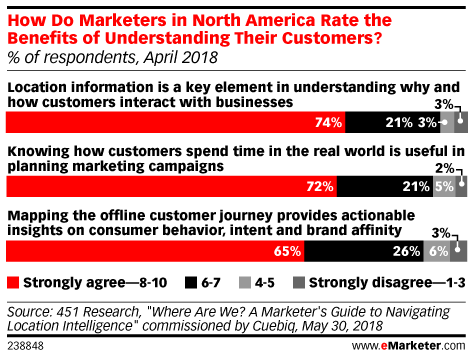 Nearly three-quarters of marketers in North America said that knowing how customers spend time in the real world helps inform their future marketing efforts.
Nadya Kohl, executive vice president of business development and marketing at location data platform PlaceIQ, explores the shift in the way retailers use location data.
Maximiliano Firtman, a mobile web developer and founder of ITMaster Academy, talks about the advantages and challenges associated with technologies that can give mobile web users an experience closer to that of a native app.
Michael Zimbalist, chief strategy and innovation officer at the Philadelphia Media Network, discusses the changing relationship between publishers and the internet's biggest behemoths.
Eric Tourtel, senior vice president of Latin America for Teads, discusses the latest mobile video advertising trends coming out of the region, and what's on the horizon for this growing format.
Steve Yankovich, eBay's chief product architect, reflects on what the company did right in the early days, and how its mobile strategy continues to progress.
Lori Bitter, president of The Business of Aging, discusses how younger boomers in the US make use of mobile devices, smart speakers, ecommerce and more.
Mobile app marketers are dealing with a staggering amount of competition to win users' attention. But the challenges don't end there. Mobile app users are a fickle bunch, known to download apps, then use them a few times before either uninstalling or ignoring them.
Ashwin Navin, co-founder and CEO of Samba TV, explains what forms of data are critical for fleshing out mid-funnel engagement.
Apps have been shown to be responsible for more sales than the mobile web—and even desktop, which would imply that buyers via app are valuable. But how many US consumers use them?