Automotive
---
In the latest episode of "Behind the Numbers," analyst Yory Wurmser highlights the ways that maps have become integral to the smartphone experience. He breaks down key map ad formats and discusses some of the challenges of working with map platforms.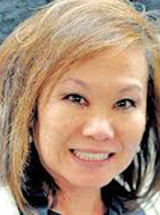 Nancy Inouye, national media manager at Toyota Motor North America, explains why Twitter and Snapchat advertising remain beneficial for the brand.
In the latest episode of "Behind the Numbers," eMarketer's Victoria Petrock talks about the concerns and benefits of driverless cars.
Autonomous vehicles are widely anticipated in some countries, like India and China, a multimarket survey found. But interest in Singapore and Japan is muted.
Used-car buying site Carspring's public profile is set to get a boost after receiving a cash infusion that includes a chunk of TV advertising time from broadcaster Channel 4.
As connected, smart and self-driving vehicles become more common, they are changing the way consumers drive and how they think about mobility. These vehicles also have important implications for marketers seeking to use them as platforms for customer outreach, targeted messaging, ecommerce and personalized services.
Bruce Millard, vice president of digital and customer innovation at Safelite AutoGlass, talks about what the company is doing to continuously improve the experiences of its customers, especially across channels.
Henry Bzeih, managing director for connected and mobility at Kia Motors America, spoke with eMarketer about how automakers, dealers and drivers can all benefit from the data coming from connected cars.
Volkswagen launched online car sales for the first time in Denmark in December 2016, allowing customers to purchase one of their minicar models directly from the automaker's website.
Consumers in Asia-Pacific are expressing strong interest in self-driving cars, mirroring growing curiosity about the technology around the world. But potential buyers in the region have safety concerns that could hold back widespread adoption.