Automotive
---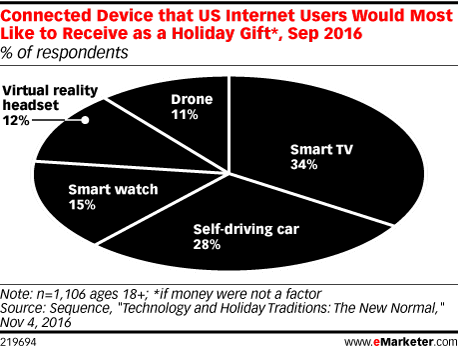 Apple joined a growing list of companies looking for a place in the emerging field of self-driving cars. The mix of potential players ranges across the automotive, technology and media sectors, signaling the wide impact self-driving cars are likely to have on the economy.

Jean Marc Leclerc, Honda Canada's vice president of sales and marketing, spoke with eMarketer about the carmaker's forays into the social chatting space and the role of social media in the automotive space.
Nearly two-thirds of adults in France are aware of autonomous vehicles. But cars represent a sense of freedom, and most adults in France really enjoy driving. So self-driving cars have little appeal at the moment, according to research.
Automotive magazines—including their ads, websites and articles—most often persuade car buyers in France to research new vehicle brands or models. Only TV commercials approach their effectiveness in driving awareness.
Uwe Ellinghaus, CMO of Cadillac, discusses the new iteration of the automaker's "Dare Greatly" campaign, featuring young innovators, which was unveiled during the 88th Academy Awards.
Much of the consumer car rental business has already moved online, especially in countries with advanced digital habits. Now there's evidence that in Germany, for example, people are also using the internet in their millions to research and buy new and secondhand vehicles.