Marketing Technology
---
Training an artificial intelligence (AI) algorithm requires data—lots of data. But staying GDPR-compliant while acquiring that data can be almost impossible.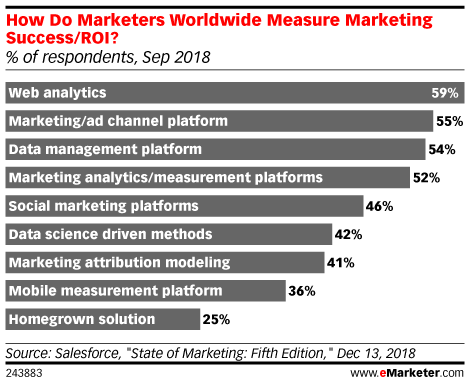 Some marketers turn to data scientists as they look to improve their ad measurement and digital attribution capabilities.
There's a lot of potential for programmatic advertising in account-based marketing, but a foundation must be put in place first.
The inaccuracies of last-click attribution are well-documented, yet many marketers still rely on it.
TV ad buying is unlikely to follow the real-time bidding model that became popular with digital advertising. However, many TV advertising tasks—including reporting, creative placement and measurement—are likely to become more automated.
Consumers don't fully trust retailers with their data. But, they'll put their reservations aside for the right price.
To satisfy their most loyal advertisers, some media companies are creating new data-driven ad products and services.
With spend on marketing technology increasing, many marketers are investing more dollars into data management products.
In the latest episode of "Behind the Numbers," analyst Nicole Perrin digs into the marketing technology tech stack, and looks ahead to the privacy challenges that marketers will face in 2019.
Privacy laws and data scandals have thrust third-party data in the spotlight. In the meantime, most marketers continue to rely on data they obtain from other firms.