Marketing Technology
---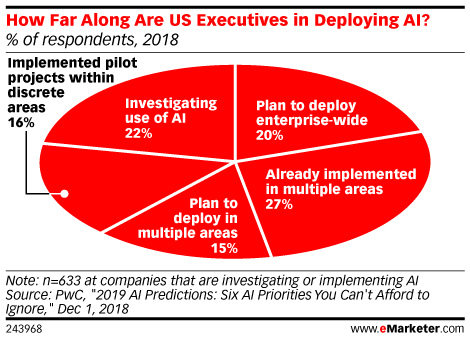 As use of AI grows (27% of executives in a PwC study have already implemented AI), so do calls for ways to interpret how AI models make decisions. This has given rise to a new buzzword: explainable AI, which refers to algorithms that make decisions humans can explain. PwC, for example, says it "integrates risk mitigation and ethical concerns into algorithms and data sets from the start."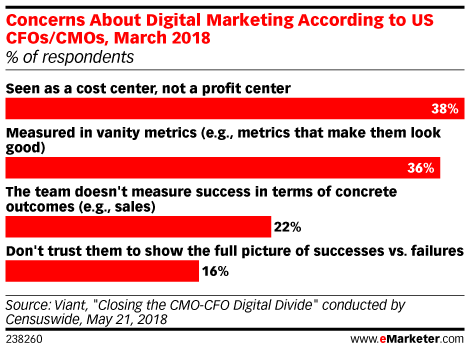 The inaccuracies of last-click attribution are well-documented, yet many marketers still rely on it.
TV ad buying is unlikely to follow the real-time bidding model that became popular with digital advertising. However, many TV advertising tasks—including reporting, creative placement and measurement—are likely to become more automated.
Amid prevalent data breaches and growing consumer distrust over personal data, regulators are becoming more stringent on imposing fines for those who violate privacy laws.
Artificial intelligence is no longer just a buzzword, and hefty investments signal that stakeholders are planning to ramp up efforts in 2019.
Advertisers are investing in products that help them accurately identify the audiences they plan to target. In recent years, a few ID consortiums launched to give advertisers an audience identification alternative to the Facebook-Google duopoly.
Marketers rely heavily on third parties for analytics and technology building. Many are looking to trim their overall vendor counts when it comes to demand-side platforms and supply-side platforms, but are looking for new partners for customer data platforms, while others are building their own tech in-house.
The multilayered approach that scammers use to siphon money highlights the cat-and-mouse problem of policing ad fraud.
Some media companies are finding that they can create new revenue lines by selling their data.
According to a new study of US publishing executives, programmatic is leading people to worry more about downward pressures on CPMs than tech taxes or latency.