Marketing Technology
---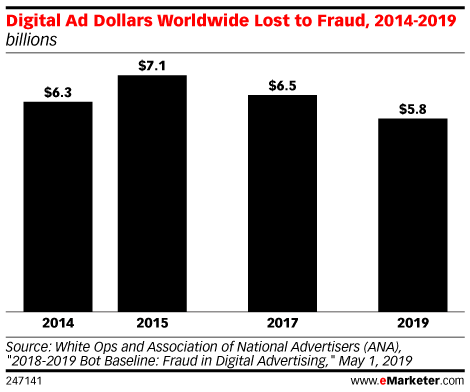 Research firms and vendors have varying methodologies and definitions for ad fraud, which creates divergent forecasts. Estimates of recent annual losses to digital ad fraud range from $6.5 billion to $19 billion. Some of the most definitive statistics come from anti-fraud vendor White Ops and advertising trade group the Association of National Advertisers (ANA).
eMarketer is pleased to moderate a Tech-Talk Tuesday presentation for our EMEA audience featuring Paul Murrell, Director of Strategic Partnerships at Boxever. Paul will share the steps needed to unleash decisioning and 1:1 personalisation in your organisation.
While the ability to identify customers across marketing channels has improved, most marketers still struggle to deliver data-driven experiences across all touchpoints.
According to a November 2018 study from AllianceData, a majority of the consumers surveyed said they want more control over email frequency and the content they receive from brands. Meanwhile, just a small number of marketers said they are meeting those needs.
One way marketers can get a more clear view of their customer's journey is by creating a data warehouse that centralizes marketing data across various channels, said Chris Wexler, senior vice president of media and analytics at ad agency Cramer-Krasselt.
Government regulation is the top obstacle threatening marketers' data projects this year, according to a recent survey of US marketers by Winterberry Group and the Interactive Advertising Bureau (IAB).
Identifying the best channel metrics that align with companywide key performance indicators is a challenge at a time when marketers are overloaded with data and their companies are questioning those results.
Data science and analytics will be the technical skills most needed at ad agencies in the next two years, according to a poll by Marketing Land.
Companies may know that more advanced attribution practices are needed to prove marketing value in today's complex media world, but that doesn't mean they understand, or easily embrace, these practices.
We spoke with Grégoire Baret, general manager of omnichannel experience at shoe retailer Aldo, about how his team works in collaboration with IT to roll out a new marketing technology.