Marketing Technology
---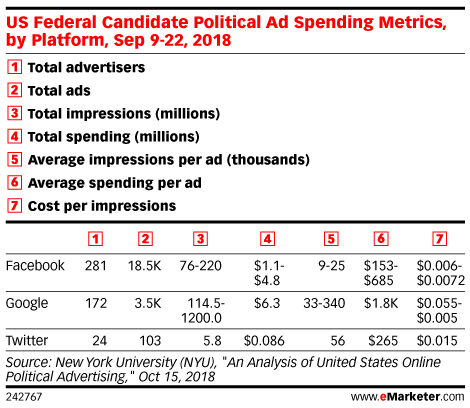 The speed and efficiency of automated ad buying makes it attractive for political advertisers working under tight schedules.
In this webinar, Nicole Perrin, eMarketer senior analyst, examines how brands are using dynamic creative to message more effectively to consumers and tell their stories across digital channels in a holistic and meaningful way.
Today marketers have a treasure trove of customer data that they can use to target their messaging. But the next step in ad personalization is dynamic creative optimization, which allows for more effective customization of the consumer ad experience. Greg Sobiech, founder and managing partner at digital consultancy Delve, spoke with eMarketer's Nicole Perrin about what's involved in dynamic creative optimization and the hurdles to execution.
Marketers are drowning in information. And sometimes it makes more sense for them to scrap the excess data than to sift through and make sense of it.
An ANA survey indicates that cost savings are why most brands turn to in-housing. While other in-housing benefits are nice, the research shows that they are often ancillary.
US companies can still be affected by the GDPR if they have EU customers or audiences. News publishers like the Los Angeles Times and Newsday have blocked traffic from the EU rather than risk being fined.
Programmatic platforms are changing the way they price inventory, and their moves are increasing CPMs and creating headaches for ad buyers.
Casie Jordan, director of professional services at MoPub, spoke about how app publishers are adjusting the ways they sell inventory programmatically.
Gawain Owen, UK digital strategy director at Jellyfish, explains how brands are making the decision to in-house their programmatic advertising efforts.
In the latest episode of "Behind the Numbers," ad tech expert Lauren Fisher and digital advertising specialist Nicole Perrin talk with Neustar's vice president of marketing solutions, Michael Schoen, about the deterministic data misconception.