Marketing Technology
---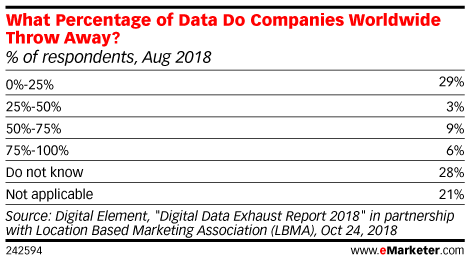 Marketers are drowning in information. And sometimes it makes more sense for them to scrap the excess data than to sift through and make sense of it.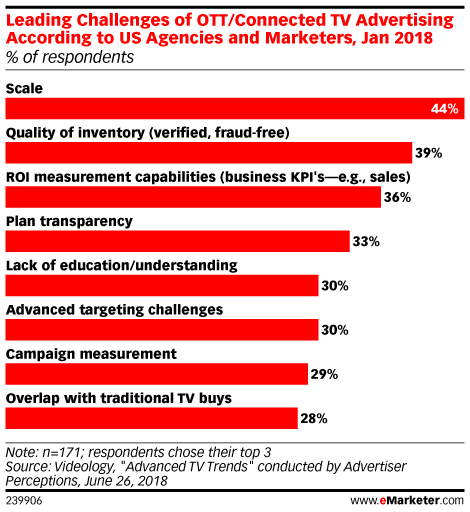 Ad tech vendors and digitally savvy publishers would like to cash in on the digitization of TV advertising. But that may take a while.
With web browsers cracking down on ad trackers, data privacy laws going into effect and data breaches remaining ever present, it is presumably not a great time for marketers to be dependent on data that they acquire from other companies.
In a recent survey of 190 marketing influencers worldwide conducted by Ascend2, 63% of respondents said that data-driven personalization is a difficult tactic to execute.
About one-third of publishers are using CMPs to collect and store their user consent data in an attempt to avoid fines for data misuse.
Audience segmenting, ad targeting and data analysis are just some of the tasks that marketers are applying artificial intelligence to.
In the latest episode of "Behind the Numbers," ad tech expert Lauren Fisher and digital advertising specialist Nicole Perrin talk with Neustar's vice president of marketing solutions, Michael Schoen, about the deterministic data misconception.
According to a new study, CMOs will likely pay more attention to technology strategies and making their interactions more human in the next year.
With investment in artificial intelligence poised to grow, people are finding creative ways to deploy the emerging technology. While AI is known for the way it automates various tasks from ad buying to song writing, it's greatest strength may be in how it helps business professionals quickly make sense of large amounts of information.
Blockchain's distributed ledger could potentially revolutionize digital advertising. But advertisers are cautious about whether the emerging technology will improve things.