Marketing Technology
---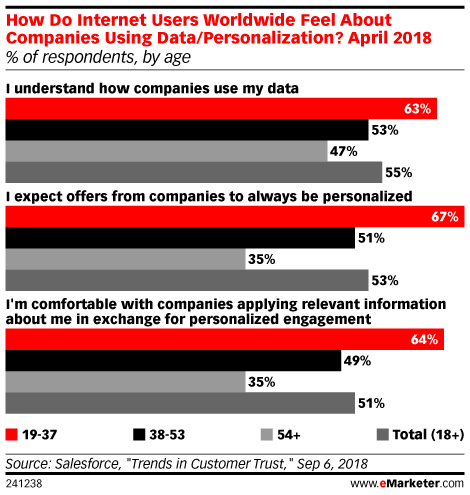 Many consumers understand how companies use their personal data, but according to a recent study, not everyone is comfortable with it.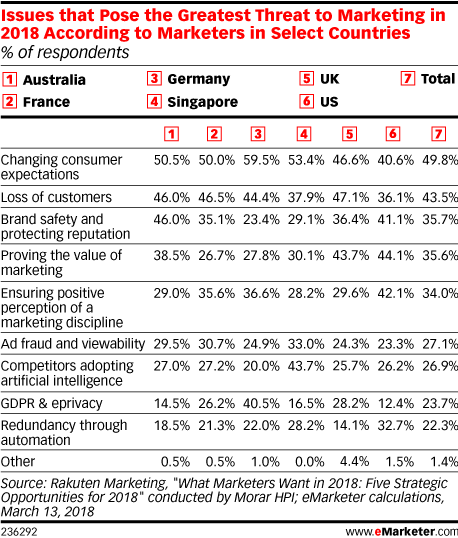 Research from Confiant shows that raising price floors isn't a panacea for ad buyers hoping to avoid fraud.
Adam Soroca, head of the global buyer team at Rubicon Project, spoke about how advertisers use bid shading to mitigate the difference in prices between different types of programmatic auctions.
Web browsers, Facebook and the GDPR have each done their part to make third-party data less appealing.
Consumers are monitoring their data since GDPR went live, but few perceive any change in how brands interact with them.
Ted Dhanik, CEO and co-founder of ad tech firm engage:BDR, spoke about how publishers can use cryptocurrencies to get paid faster.
Nearly half of the retail professionals worldwide surveyed by SLI Systems in H1 2018 said they plan to add personalization to their ecommerce efforts within a year.
Since the GDPR became enforceable, the number of third-party cookies found on news websites in Europe declined by 22%, according to Reuters Institute.
Campaign data can be reused to target ads, but its usefulness doesn't last too long.
New data regulations are leading UK internet users to ask tech platforms to remove their personal data.