Marketing Technology
---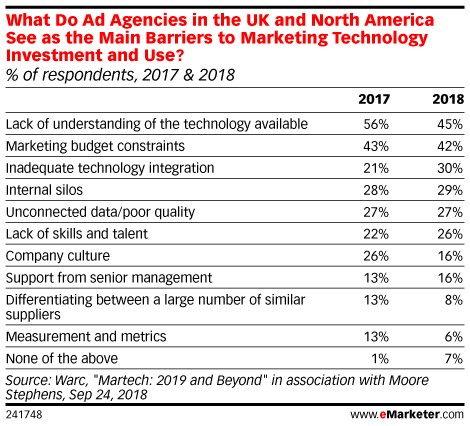 Tech vendors aren't doing themselves any favors by making their products difficult to understand.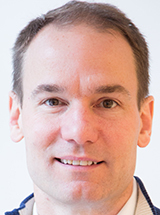 Andy Sriubas, chief commercial officer at Outfront Media, discussed how 5G technology will make digital out-of-home advertising more dynamic.
Jascha Kaykas-Wolff, CMO of Mozilla, spoke about the need for a faster and cleaner browsing experience.
Financial intermediary Oarex Capital Markets analyzed more than 10,000 invoices from its clients—publishers, ad tech vendors and agencies—and found that over the past year, 55% of payments came late.
Since it became enforceable on May 25, the EU's General Data Protection Regulation (GDPR) has become a legal headache for marketers, led some publishers to turn off open exchanges and even caused several vendors to pivot their business models.
Jim Butler, co-chair of the IAB Tech Lab OpenRTB Working Group, spoke about how a new spec will bring more clarity to programmatic bidding.
From personalized messaging to list health to mobile design, four brand marketers discuss how they are navigating email marketing in 2018.
Research from Confiant shows that raising price floors isn't a panacea for ad buyers hoping to avoid fraud.
Adam Soroca, head of the global buyer team at Rubicon Project, spoke about how advertisers use bid shading to mitigate the difference in prices between different types of programmatic auctions.
Several states, including California, are adopting their own protections for internet users.