Marketing Technology
---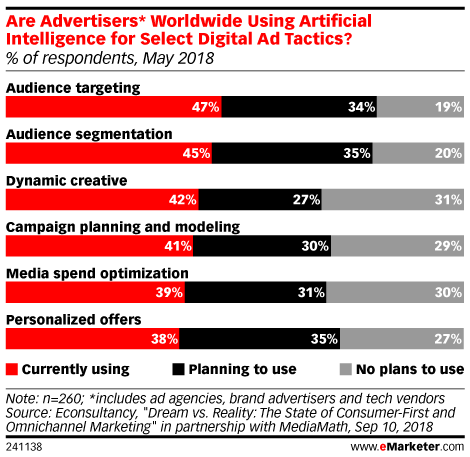 So far, targeting and audience segmenting are among the most common uses for the emerging technology.
A few particular categories are most susceptible to new regulations, like behavioral targeting.
Web browsers, Facebook and the GDPR have each done their part to make third-party data less appealing.
Consumers are monitoring their data since GDPR went live, but few perceive any change in how brands interact with them.
Ted Dhanik, CEO and co-founder of ad tech firm engage:BDR, spoke about how publishers can use cryptocurrencies to get paid faster.
Nearly half of the retail professionals worldwide surveyed by SLI Systems in H1 2018 said they plan to add personalization to their ecommerce efforts within a year.
Since the GDPR became enforceable, the number of third-party cookies found on news websites in Europe declined by 22%, according to Reuters Institute.
Campaign data can be reused to target ads, but its usefulness doesn't last too long.
New data regulations are leading UK internet users to ask tech platforms to remove their personal data.