Marketing Technology
---
In the latest episode of "Behind the Numbers," analysts Nicole Perrin and Lauren Fisher discuss dynamic creative optimization. How many marketers are using DCO, and how sophisticated are their efforts?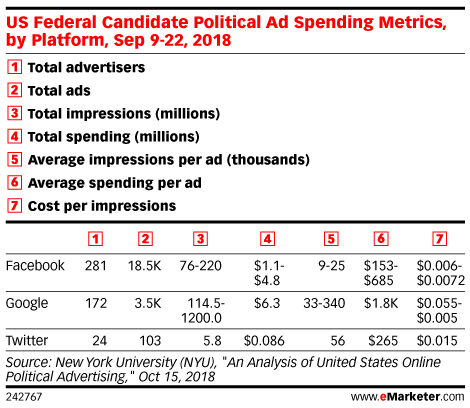 The speed and efficiency of automated ad buying makes it attractive for political advertisers working under tight schedules.
Consolidation in the ad industry and straightforward labels could make data-driven advertising easier to comprehend and navigate.
Ad tech vendors and digitally savvy publishers would like to cash in on the digitization of TV advertising. But that may take a while.
Earlier this week, Apple CEO Tim Cook praised the EU's General Data Protection Regulation and advocated for stricter privacy laws in the US. Whenever the head of the world's first $1 trillion company applauds regulation, people take notice. But Cook isn't the only one in the business world who believes more data laws are coming our way.
With web browsers cracking down on ad trackers, data privacy laws going into effect and data breaches remaining ever present, it is presumably not a great time for marketers to be dependent on data that they acquire from other companies.
In a recent survey of 190 marketing influencers worldwide conducted by Ascend2, 63% of respondents said that data-driven personalization is a difficult tactic to execute.
About one-third of publishers are using CMPs to collect and store their user consent data in an attempt to avoid fines for data misuse.
Audience segmenting, ad targeting and data analysis are just some of the tasks that marketers are applying artificial intelligence to.
Marketers continue to struggle with how to best credit a purchase, and the challenges in fixing this issue are not primarily technological.