Telecom
---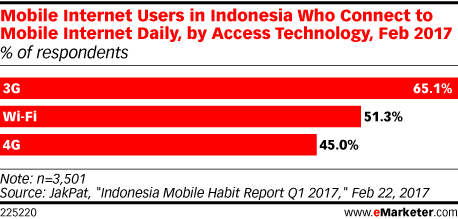 Google's plan for growing its advertising audience in Indonesia is banking on a network of free Wi-Fi spots in the country.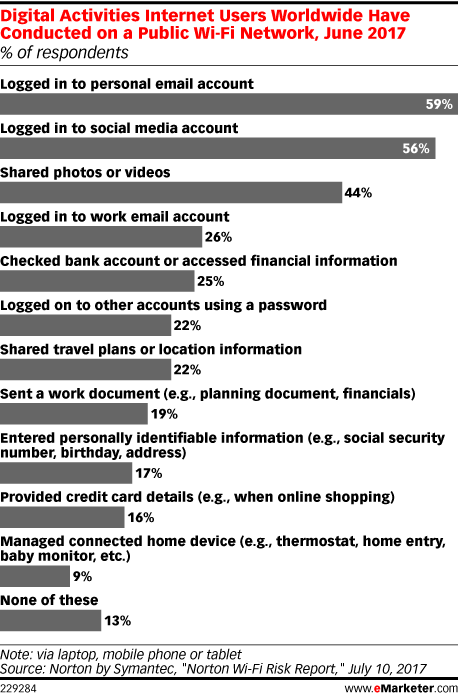 A surprising number of consumers use free, often unsecured, Wi-Fi for somewhat sensitive online activities like checking email and social media accounts.
UK telecommunications giant BT's Openreach unit will become a separate company following complaints that the relationship hampers telecom competition.
LiveIntent CEO Matt Keiser discusses the increasing trend of telecom companies investing in ad technology.
Most US adults are cautious about using free public Wi-Fi, primarily because of privacy concerns. July 2016 research revealed that nearly half of respondents believed that free public Wi-Fi was not very safe, or safe at all for that matter.