Consumer Electronics
---
The proposed new tariffs on Chinese imports haven't been enacted yet, though Friday President Donald Trump threatened such a tax at "short notice." Larger retailers might not feel the effects immediately since many manufacturers have likely stocked up in anticipation, but smaller retailers unable to warehouse extra inventory could feel the squeeze sooner.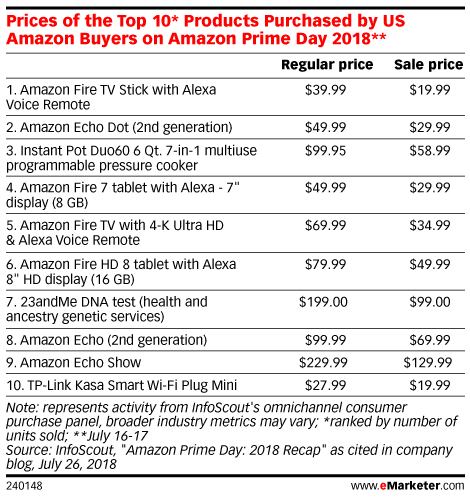 Amazon aggressively discounted its own branded electronics for Prime Day this year, and the strategy seems to have worked as consumers scooped up Amazon Fire and Amazon Echo products.
Dylan Collins, CEO of SuperAwesome, a kids-under-13-oriented technology provider, spoke with eMarketer's Sean Creamer about why kids are active users of voice-based technology.
When it comes to making back-to-school consumer electronics and apparel purchases, internet users in North America are split between using a desktop or mobile device, according to June 2016 research. Meanwhile, spending is expected to reach levels not seen since 2012.
Amit Boni, country head of Motorola India, talks about Motorola's relaunch in India on the marketplace Flipkart, and how the need for an omnichannel approach drove it to embrace other sales channels.