Consumer Electronics
---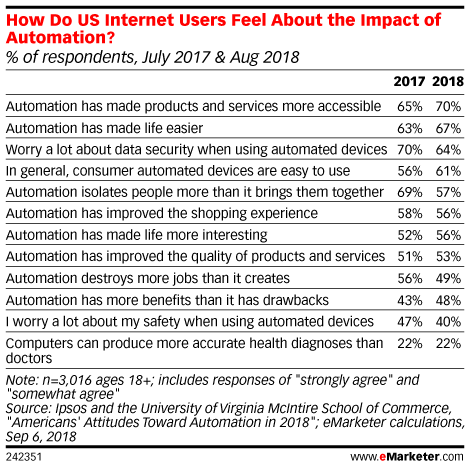 Last week, more than 188,000 tech enthusiasts descended upon Las Vegas for CES to get a glimpse of the latest and greatest gadgets from around the world. As far as dazzle, the show didn't disappoint.
As new voice tech has emerged, functions normally embedded in phones have begun shifting to smart headphones, aka hearables.
Doug Robinson, CEO of Fresh Digital Group, talks about the benefits of investing in branded voice skills and the future of voice.
Dylan Collins, CEO of SuperAwesome, a kids-under-13-oriented technology provider, spoke with eMarketer's Sean Creamer about why kids are active users of voice-based technology.
When it comes to making back-to-school consumer electronics and apparel purchases, internet users in North America are split between using a desktop or mobile device, according to June 2016 research. Meanwhile, spending is expected to reach levels not seen since 2012.
Amit Boni, country head of Motorola India, talks about Motorola's relaunch in India on the marketplace Flipkart, and how the need for an omnichannel approach drove it to embrace other sales channels.