Demographics
---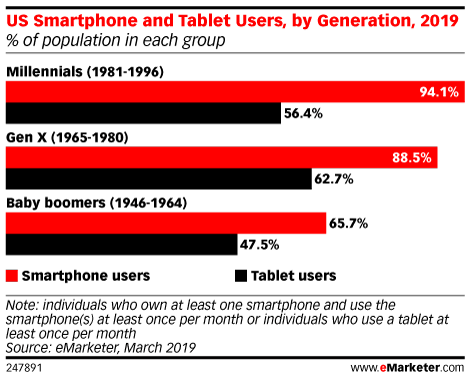 Straddling the analogue and digital divide, Xers are readily reachable by marketers, but they can be picky when it comes to where and how they want to interact with ads. We spoke with demographics thought-leaders about this generation's device and media usage.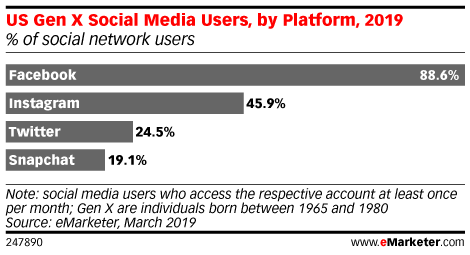 eMarketer principal analyst Mark Dolliver discusses the oft-forgotten Generation X. He also explains the implications of the rise of the Hispanic population in the US and why email still rules conversational marketing.
Millennials are increasingly skeptical of businesses' motives and impact on society, and companies need to take these attitudes seriously if they don't want to miss out on the younger generations' potential as consumers and employees, according to a new survey from consultancy Deloitte.
As Pride Month continues, brands keen to use Pride-themed content to advertise their products should be aware that customers pick up on this as a marketing ploy.
Retailers count on customers to spend money they don't really have, with credit cards enabling this financial sleight of hand. Millennials fully participate in the practice, even as they start earning serious money. And they carry lots of credit card debt but are wary of carrying even more.
eMarketer principal analyst Mark Dolliver discusses ways that marketers can reach millennial parents. How are young parents different from those of earlier generations? How well does out-of-home advertising work for them? And in what ways are these youthful consumers similar to their older counterparts?
This Mother's Day, gift givers will spend a record-breaking $25.0 billion on their mothers and other women in their lives, according to an April 2019 report from the National Retail Federation (NRF). This figure tops last year's spending of $23.1 billion.
According to a spring 2019 report from investment bank and asset management firm Piper Jaffray, 73% of Gen Zers (those ages 7 to 22, per the report) said they prefer brands to contact them about new products through Instagram, with Snapchat following as the preferred method at roughly 50%.
After their kids are tucked in, 71% of mothers and 60% of fathers use social media; 66% of mothers and 53% of fathers said they talk on the phone or text. Moms are more likely than dads to use this time for interaction with people outside of the household, according to an August 2018 survey by Brigham Young University and Deseret News.
Millennials have long been omnichannel shoppers, but their preference for digital channels is growing alongside the rise of D2C brands and mcommerce.