Demographics
---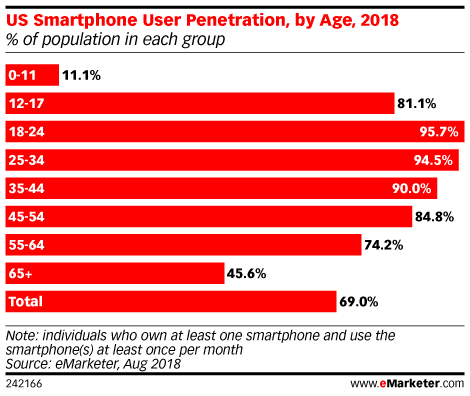 As smartphone ownership becomes the norm among teens, the device dominates their overall digital usage. And even teens themselves wonder whether they use it too much.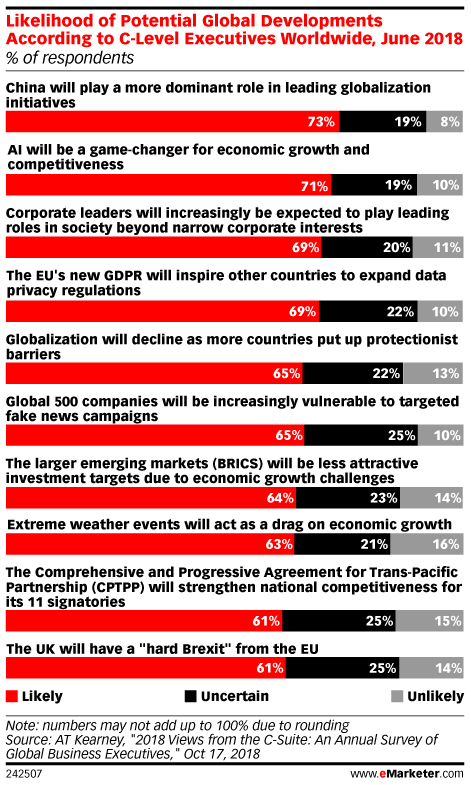 Earlier this week, Apple CEO Tim Cook praised the EU's General Data Protection Regulation and advocated for stricter privacy laws in the US. Whenever the head of the world's first $1 trillion company applauds regulation, people take notice. But Cook isn't the only one in the business world who believes more data laws are coming our way.
Heather Watson, consulting and behavioral insights lead at research and solutions firm CGK, discusses how to market to teens on YouTube and the importance of having an authentic brand personality across platforms.
This year, 169.5 million people in the US—or more than half of the population—will use Facebook, a 0.9% increase from 2017, according to eMarketer estimates.
Social media is hardly synonymous with shopping, but that hasn't stopped social platforms from positioning themselves as pseudo-retailers.
According to a new study, CMOs will likely pay more attention to technology strategies and making their interactions more human in the next year.
Based on consumer surveys, the holiday season is shaping up to be more mobile-driven and social media-influenced than in years past. According to PwC, the 2018 holiday shopping period is on track to be one of the strongest since 2005.
Some marketers still hold an outdated picture of the US Hispanic population as languishing on the wrong side of a gaping "digital divide." But there are areas where Hispanic consumers continue to lag in the digital space.
Lili Chen, general manager of Alibaba's luxury ecommerce platform Luxury Pavilion, spoke about how digital can help amplify the luxury shopping experience.
A May 2018 survey of younger US internet users found that many Gen Zers are using apps like YouTube and Snapchat a lot more than they did a year prior.